What I did on my Saturday off
08-27-2011, 04:18 PM
What I did on my Saturday off
---
Well, I finally got a saturday off and decided to take advantage of it. I hate the stock ugly orange lights below the bumper so I decided to black them out.
I also decided I would bkack out the lens of my fog lights (there still suprisingley bright
)
This is the before pic (Sorry its not the best)
3 hours later this is what we have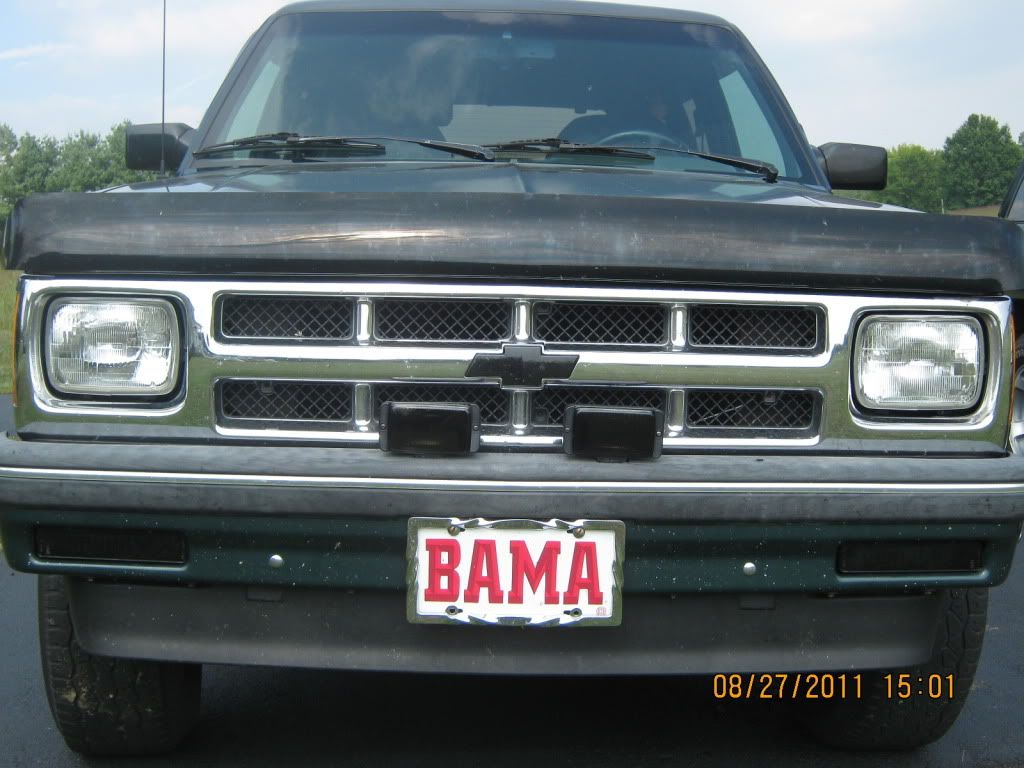 I personally think it looks a LOT better.
Let me know what you think.
08-28-2011, 08:00 AM
---
Looks good, how many coats did you use?
08-28-2011, 08:04 AM
---
Nice work but i love my amber lights =)
08-28-2011, 08:09 AM
---
We can tell.
08-28-2011, 09:29 AM
---
I don't think I'd have blacked out the foglights, personally. I mean, they were perfectly camouflaged into the front of the truck before! lol, looks good though.
08-28-2011, 01:57 PM
---
Thanks for all the feedback guys. I just used 2 coats; thought about three but wanted light to still shine through, especially on the fogs.
Thread
Thread Starter
Forum
Replies
Last Post