235's vs 30's
04-19-2011, 07:15 PM
Join Date: Mar 2010
Location: washington
Posts: 18
235's vs 30's
---
I have 235/75r15's right now and my buddy has some 30x9.50's I can have for free. Are they much bigger?
04-19-2011, 07:24 PM
---
https://blazerforum.com/forum/liftin...it-list-16186/
and
Tire size calculator
235/75/15 is showing at 28.9" tall and 9.25" wide. 30" tires (if it's a true 30" which most aren't) will be about 1" taller and width should be pretty close. You're talking roughly 1/2" more in height (1/2" per sidewall for a total of 1") and 1/4" more in width (1/8" on either side of the rim). If they're going on stock rims and you have trouble fitting them, you can always slightly crank your torsion bars in the front and get shackles or an add a leaf for the rear.
Also, be sure to include your vehicle information so people who would like to help don't have to go searching through your posts to find out what you drive.
04-19-2011, 07:25 PM
---
04-19-2011, 07:43 PM
Join Date: Mar 2010
Location: washington
Posts: 18
---
Sorry, its an 85 s10. I've already done the shackles in the rear and torsion bars for the front. So would it be worth it then?
04-19-2011, 07:48 PM
---
04-20-2011, 07:35 PM
Join Date: Nov 2010
Posts: 334
---
I went from 235s to 30s and I thought it was worth they look way better
05-09-2011, 08:11 PM
Join Date: Nov 2010
Posts: 334
---
Here you go tbars up a lil bit and 30s
05-09-2011, 08:11 PM
Join Date: Nov 2010
Posts: 334
---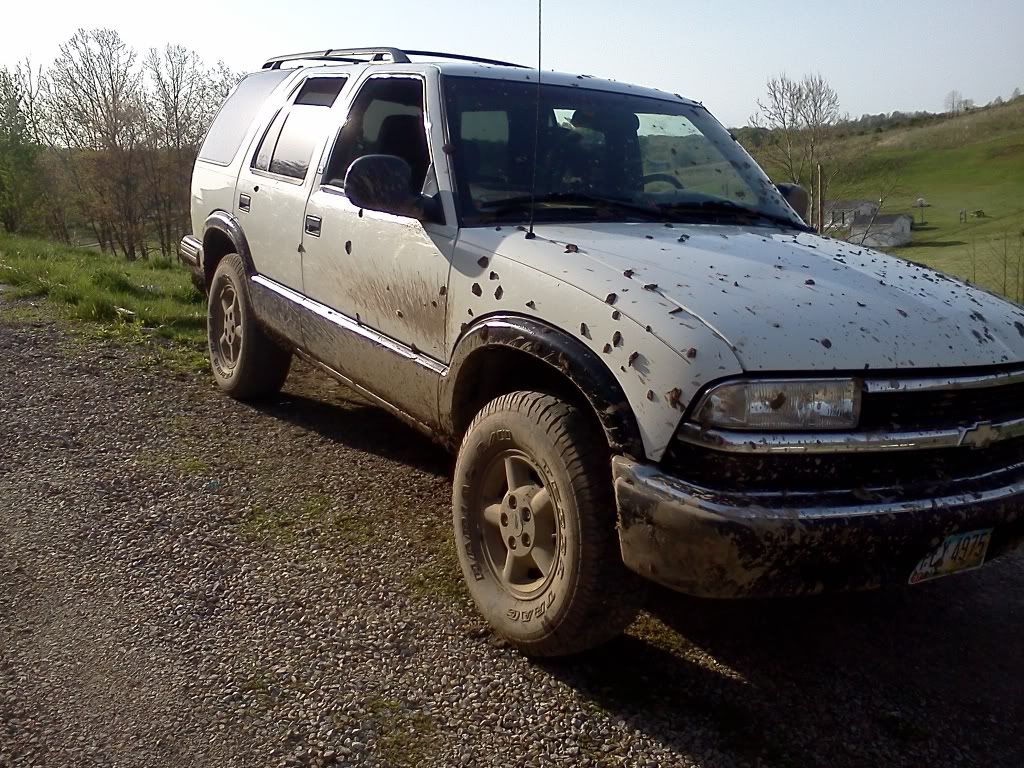 Thread
Thread Starter
Forum
Replies
Last Post