Circle Racing wheels
09-26-2010, 05:25 PM
Join Date: Oct 2009
Location: North Jersey
Posts: 18
Circle Racing wheels
---
I was browsing on ebay and found this company and found a company Circle Racing. I then went on their website and see they make wheels for race cars drag cars and things like that. I found a nice wheel Its the Circle Racing Series 25 that are 15x8 with a 5 inch BS. I mean if they are made for drag cars and things along those lines would assume they are strong and will handle off road use. I would be putting these on my 2000 ZR2 Blazer that is Space Blue Metallic. Let me know what you guys think of them heres the link.
http://www.summitracing.com/parts/CRW-25580547500/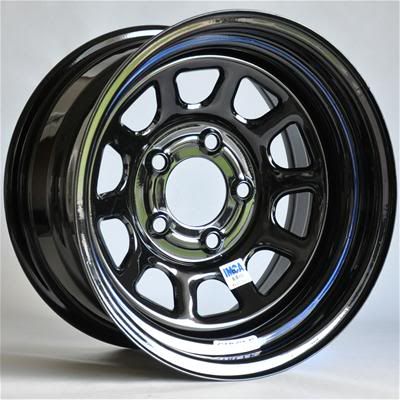 09-26-2010, 06:44 PM
---
The should work just fine...

however, this is at the bottom of the specs:

"Notes Wheels are not DOT approved for street use."

I'm fairly certain you wouldn't be given a ticket for running these as I doubt the average patrolman wouldn't be checking to see if your rims are DOT approved.
09-26-2010, 06:55 PM
Join Date: Oct 2009
Location: North Jersey
Posts: 18
---
Wow I did not notice that. Do you have any idea what IMCA approved means?
09-26-2010, 09:27 PM
09-26-2010, 09:46 PM
Join Date: Oct 2009
Location: North Jersey
Posts: 18
---
Ok I most likely will not be going with these wheels then
Thread
Thread Starter
Forum
Replies
Last Post