Please help with tweeter location
10-20-2018, 09:43 PM
Join Date: Dec 2016
Location: East Dublin, GA
Posts: 60
Please help with tweeter location
---
I have a 2000 blazer LT. I've installed jbl club 6 1/2 two ways in the rear door and am looking to install jbl club 6 1/2 components in the front. My question is tweeter location . I've thought about using the factory tweeter plates, swapping the left and right, and have them point forward. Or, I was thinking about just flush mounting them in the factory dash grills. Anyone know which would be better or if there is better placement in our 2nd Gen blazers? Any help would be greatly appreciated. Also, I'm gonna be running all speakers on a pioneer 45 watts x 4 four channel amp . Thanks .
10-20-2018, 09:59 PM
---
The first speaker upgrade I did with my 04, I flush mounted them into the door panels both front and rear. Both sets 2nd hand and didn't match front to rear...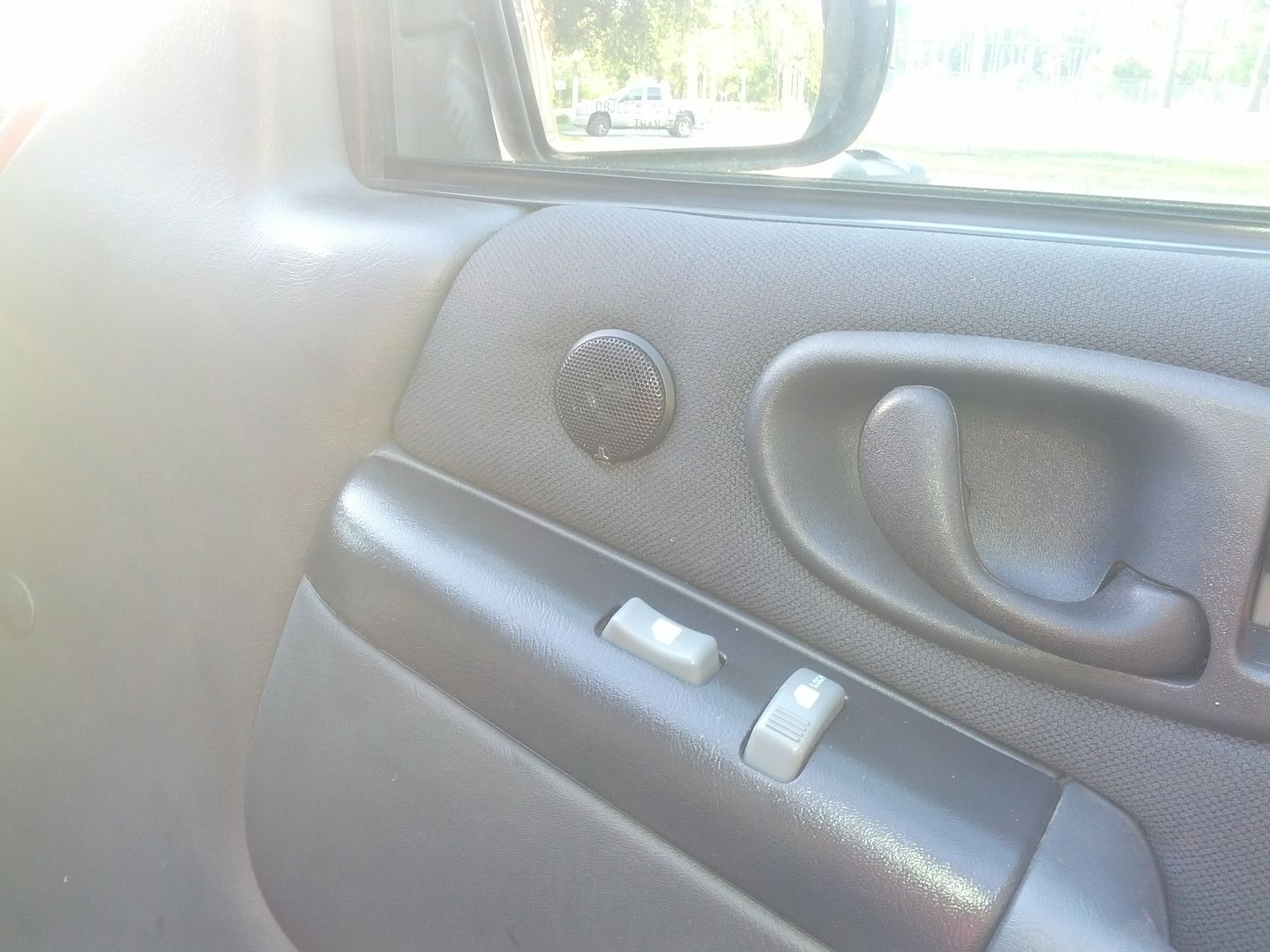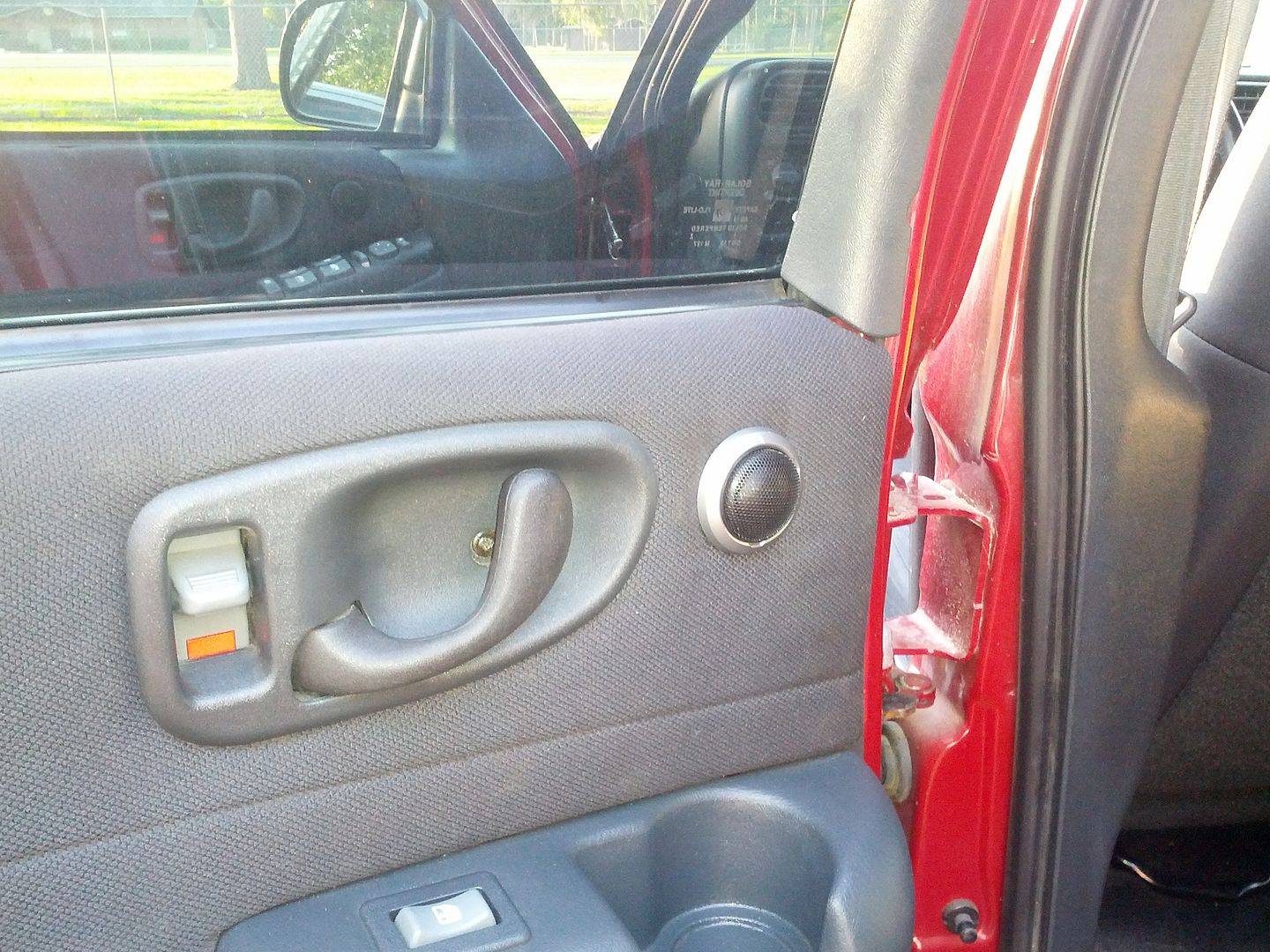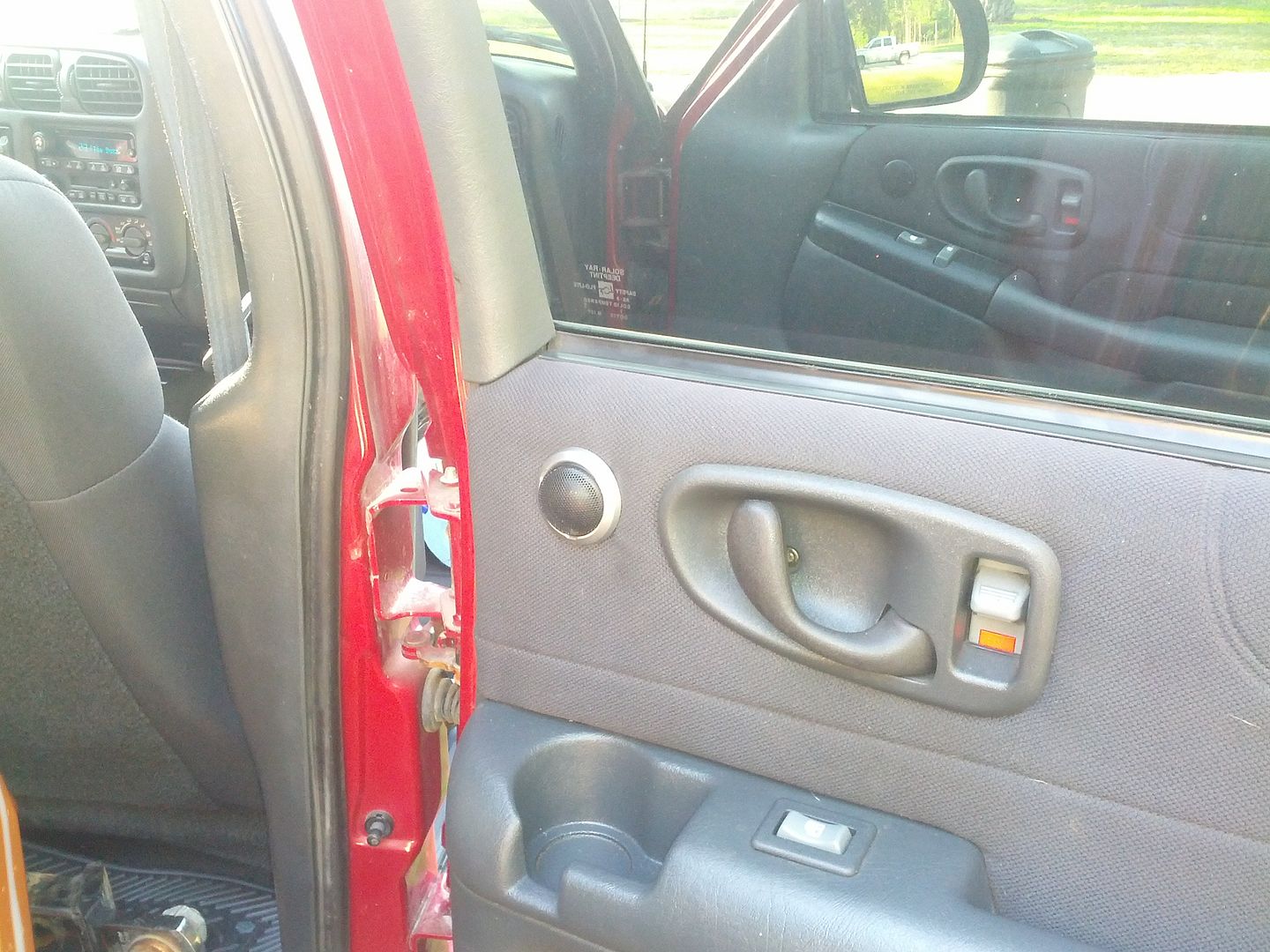 I swapped to leather interior including the panels later on and carried over the same mounting position, only changed the speakers up to some Rockford Fosgate's all the way around.
I'm pushing the door speakers with a 50wx4 amp in the dash and I've just unplugged the factory tweeters in the dash because they were crackling up and actually making the sound clarity worse :P Couldn't be happier with the sound quality right now though. Have head unit set to play 50htz up from the door speakers and the sub setup is st to play all the way up to 100htz, and I can crank it to nearly full blast without any distortion, and the sound stage is great.
10-20-2018, 11:06 PM
Join Date: Dec 2016
Location: East Dublin, GA
Posts: 60
---
Ok first of all, where the heck do you get door panels from? Lol I can't find any anywhere. There ones I do find are for manual windows and manual locks. Lol When I bought this truck 4 years ago all of the speakers were blown. So I replaced them with cheap lanzar max coaxials including 4x6s in the dash . They sounded better than nothing. They woke up some when I installed the pioneer amp. It probably actually puts out more than 45 watts each, but that's just what they rated it at. When installed the jbl club 2 ways in the rear and added stinger fast rings, the rear was noticeably louder than the front . I had to fade speakers to the front a little bit to even it out . Lol I can't wait to get the component set and put them in. Just wasn't quite sure where to put the tweeters . I didn't really want to cut a hole in the door panels . I can replace the dash speaker grills a lot easier than I can the door panels if I mess up . Lol
10-21-2018, 03:51 PM
---
Found a Bravada with a MINT interior, so I snagged the seats and panels, all still in great shape
Had to hold my breath as I drilled into the panels for the tweeters, that's for sure... Solid panels are rare, solid LEATHER trimmed panels are even more rare lol, so yeah it was a little nerve racking...
The tweeter being so small, I wasn't too worried about it looking out of place. In fact once it was all installed, it almost looked like a factory setup, which to me is super important. One thing I simply cannot STAND seeing these component setups with aftermarket tweeters just screwed onto the windshield pillar trims and sticking out like a sore thumb...
10-21-2018, 04:09 PM
Join Date: Dec 2016
Location: East Dublin, GA
Posts: 60
---
Yeah, speaking of sticking out like a sore thumb, here are some pics of what I had to do to the rear doors because the speaker grills were busted . Plus I had to trim off that ring on the inside so it wouldn't push against the speaker surround . It don't look all that great, but it's functional . And it'll do until I can get new panels . Besides, I've got four step kids plus my son every other weekend. I'm not going to any shows and I'm gonna keep the truck till it just falls apart and I can't fix it anymore. Lmao I'm seriously thinking about just using the factory tweeter plates like I talked about. But I've only got the right side. Idk what happened to the other one or where I put it . Lol I do wanna use the jbl grills on the front doors because I want the jbl emblem to be seen and I don't think it would look that bad compared to the rear. Lol
Thread
Thread Starter
Forum
Replies
Last Post