2000 zr2 blazer
11-13-2011, 02:48 AM
2000 zr2 blazer
---
i got a 2000 zr2 blazer that i been playin around with did some stuff to it. still got alot i want to do with it but here is a little time line from the way it looked like when i got till what it looks like now.
this is what it looked like when i first got it. had bold 31/10.50 on it. and the 4x4 didnt work. i took the spare tire rack off bc i didnt like the look.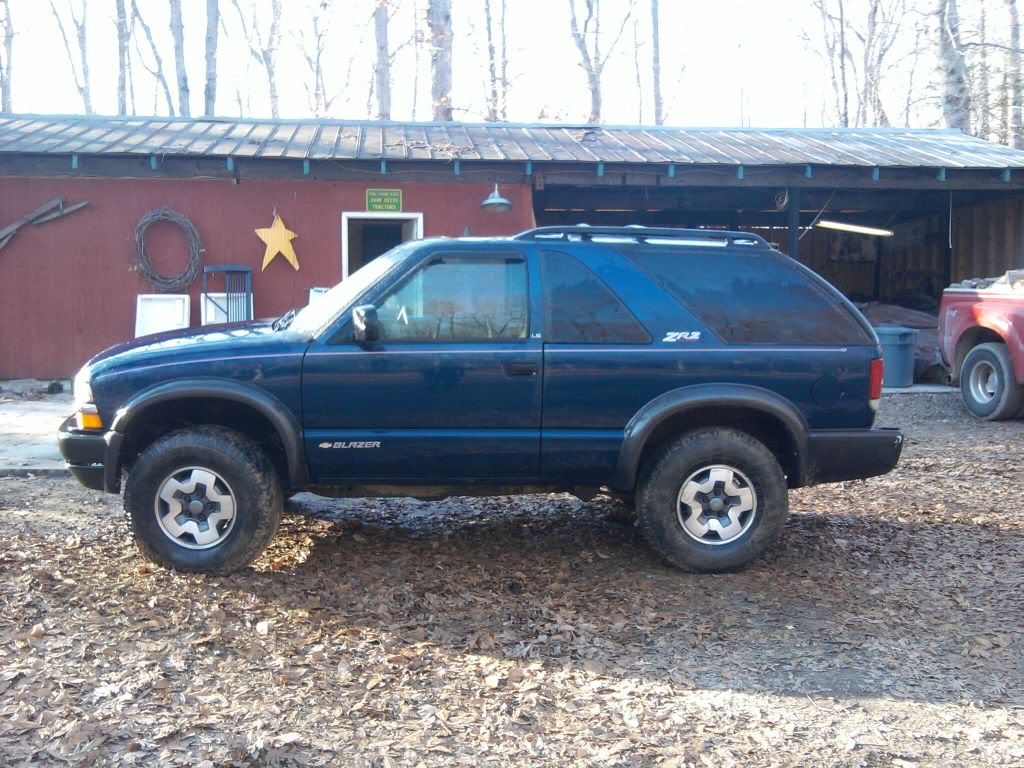 so i fixed the 4x4 and then i got a 3inch tbar crank and 3inch shackles for the back and put some 15/10 craiger d window street lock wheels with a -4inch off set and got some 31/10.50 dakota m/t tires for $50.
then i got me some smoked out tail lights, cold air intake, bull bar, and put a cb in it.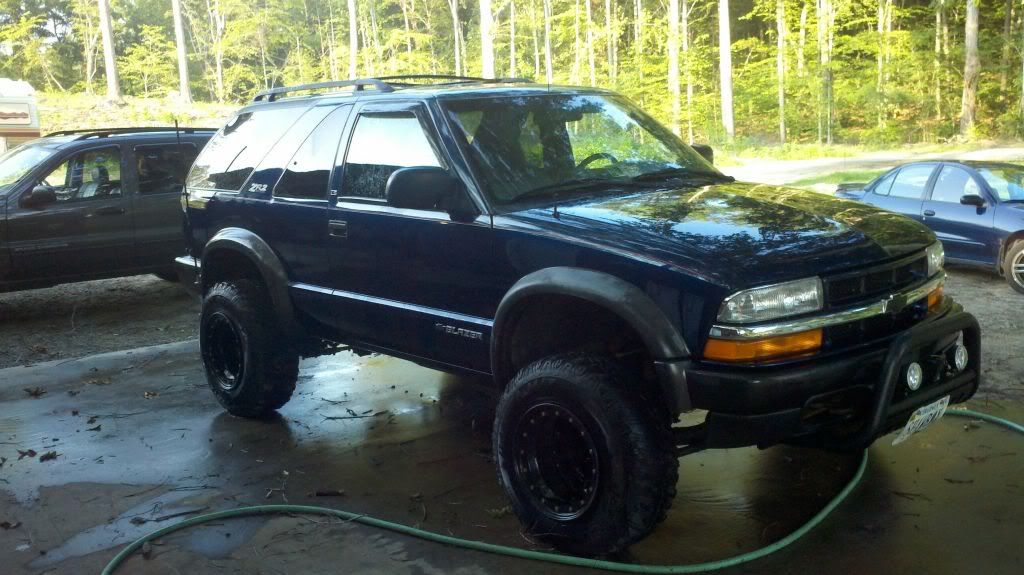 then i got me a cool SKIN sticker. she's got nipples lol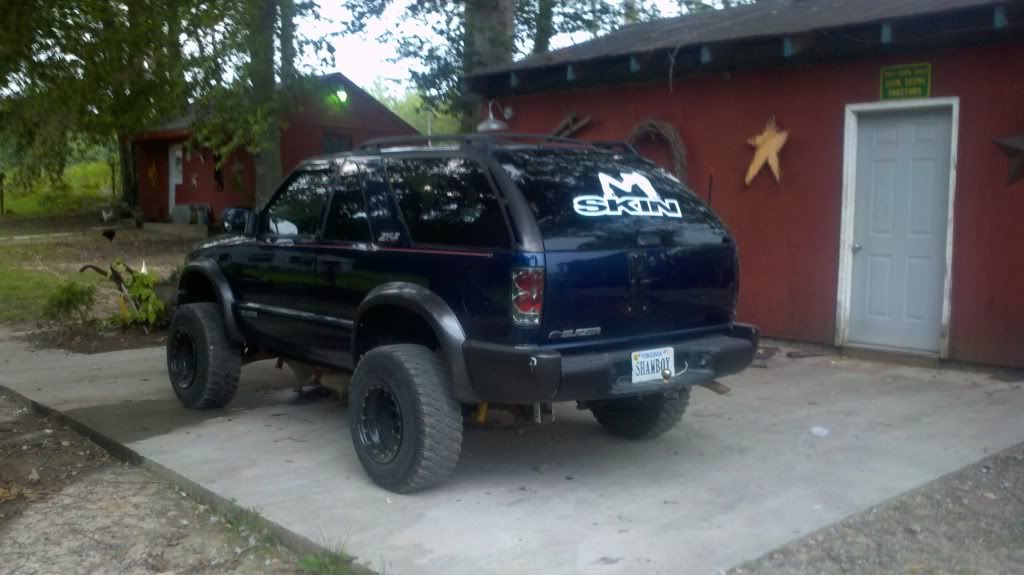 got a big hole in the side wall of the 31s so i went and found a great deal on some 32/11.50 buckshot m/t with 3/4 tread for $200 off of craigslist.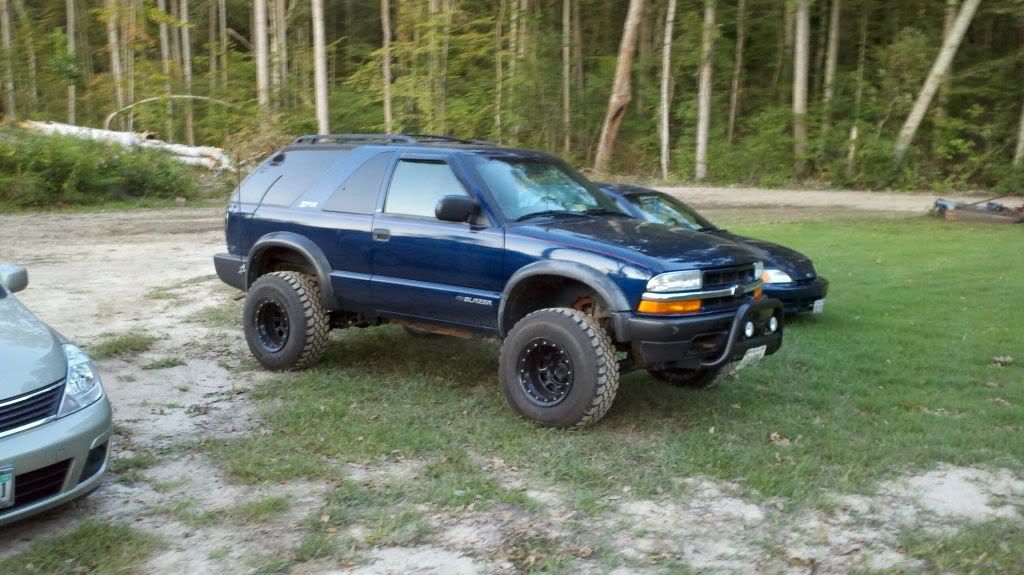 gettin ready for the body lift. hate to see my truck all apart.lol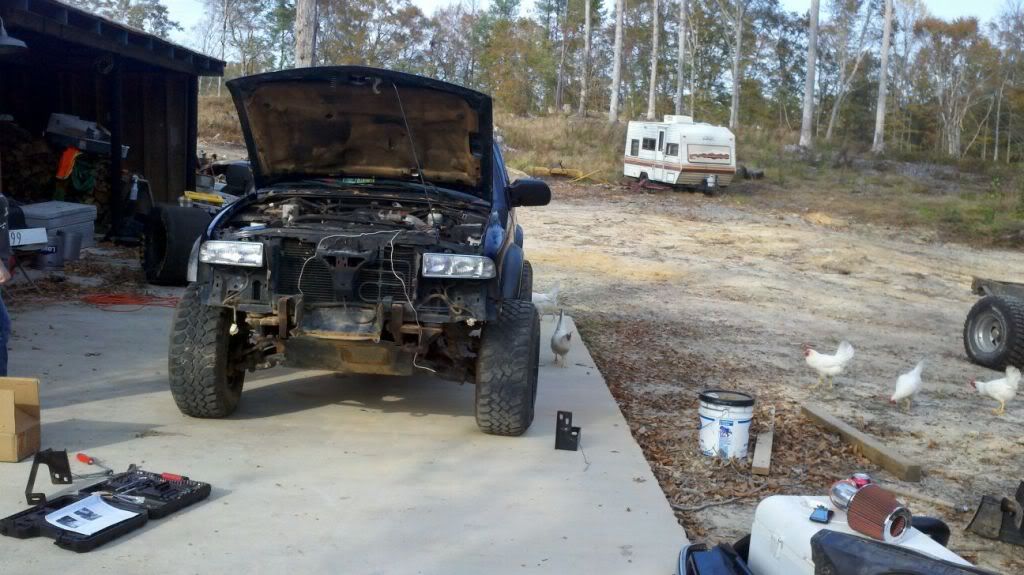 after the 2inch body lift now its got 5inches total.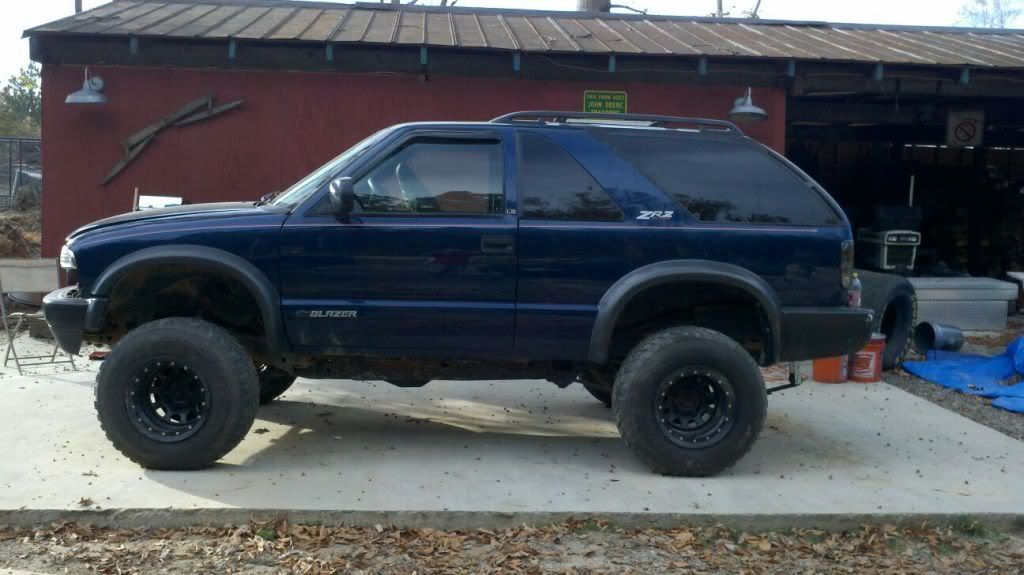 then i took the 33/12.50 bfgoodrich km2 off of my old ford before i took it to the junk yard and put them on my blazer.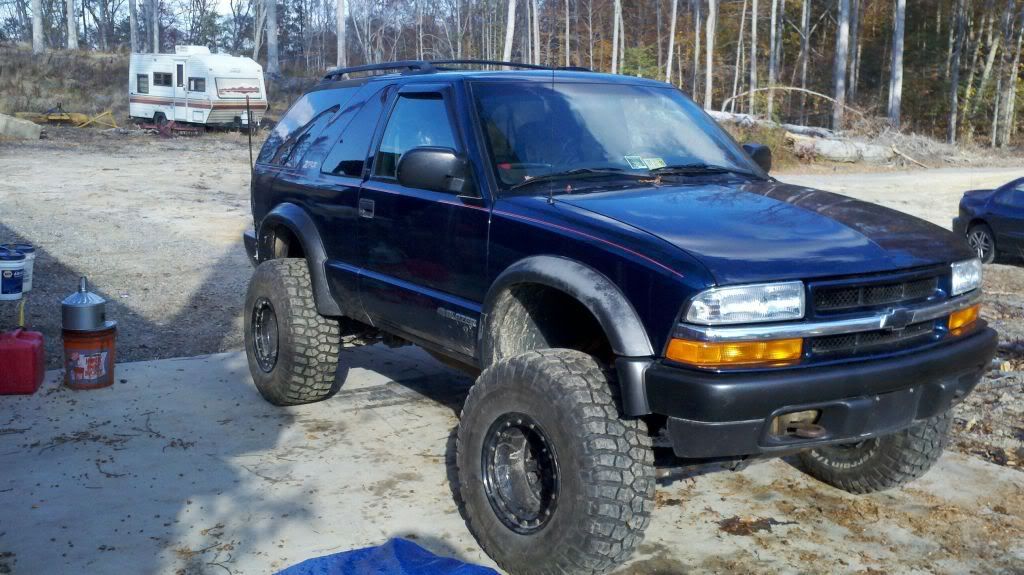 still got alot more i want to do with it.