Got a new project!
05-03-2012, 10:37 PM
Got a new project!
---
Well today a friend and i went and picked up a black 2000 2Dr Blazer 4x4 with 100K miles on it.

It has some issues tho which i will of course need some help of the forum in the process of fixing them.

the big problem: Multiple cylinder miss fire, obviously a very rough idle, it doesnt have a lot of power on the highway and its surging at pretty much all RPM. When i first started it there was a strong raw fuel smell and you need to pump the gas a lot to get it to finally start.

So to start im gunna do a pressure test, im leaning towards the spider assembly right now but it could also be the fuel pump.

It made it the 40 miles home without dying which was good lol but it kept flashing the death light at me (check engine light). But when i finally got home and tried to restart it, i had to crank it a lot to get it to start again after sitting for like 2 minutes.

Other than that everything else great!

Pics soon to come
05-03-2012, 11:09 PM
---
I think theres only one coil pack but that could also be something to check. I really havent looked at anything yet, it smoothed out at 1000 RPM tho minus the surging. Oh and yes the light blinks about 10 times then goes off for a while. Its just warning me that theres a potentially damaging misfire.
Oh and just an FYI for everyone, i put this in the build section because it is a "build" but if there gets to be to many questions, ill start asking in the tech section. But hopefully there wont be to many questions because everything is already on this forum
05-04-2012, 12:58 PM
---
Well progress today!

Changed the cap and rotor today with Delco. Helped A LOT, smoothed it down a lot more but its still a little rough. But still a very strong rich fuel smell coming from the exhaust. Gotta go a little more research, but i believe the spark plugs are the problem because they are crappy plugs that the person got from Orileys

Edit: Did the fuel pressure check and it failed miserably. went to 62 with key on and as soon as the pump cut off it started dropping. took the TB off and looked in while a friend turned the key to run and i saw it leaking out towards the back. So it looks like i found the problem.
---
Last edited by 97cherryblazer; 05-04-2012 at

02:27 PM

.
05-10-2012, 09:40 PM
---
Heres some pictures
Havent got a chance to wash the outside yet but here it is. Really clean body, no dents or major scratches. and i like how theres no side trim.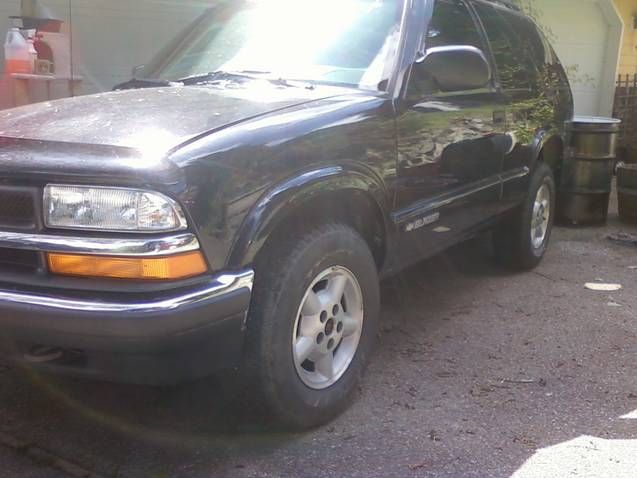 Got the spider out, and the polished area in the back is a clear indicator of the bad spider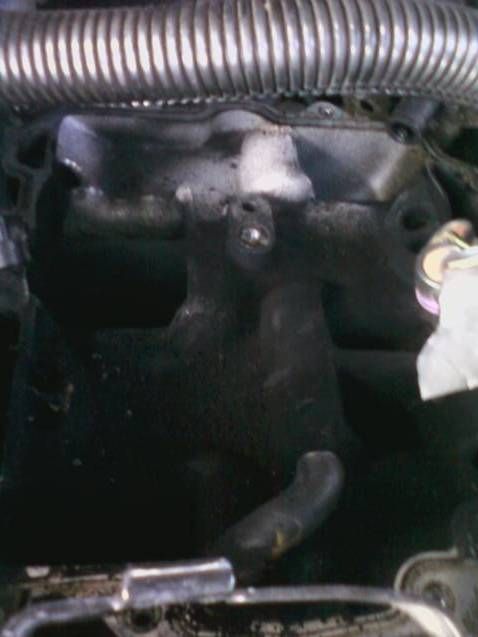 Did a quick clean up job on the interior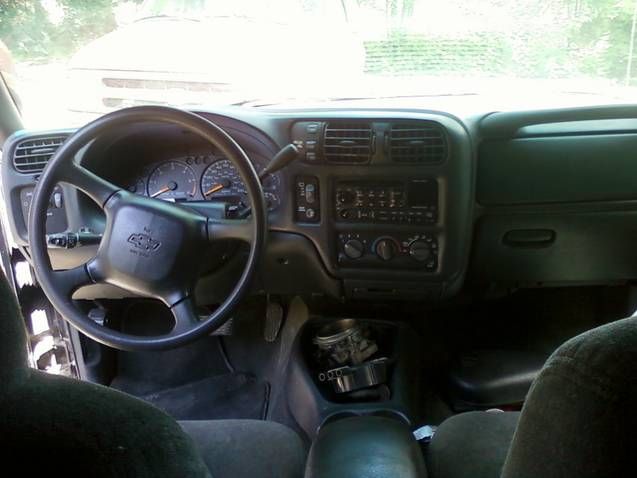 Also instead of just removing the pins the guy who owned it last either didnt see the pins or thought it would be easier to just cut the spare tire carrier off..
so i get to have some fun with the welder again. I think ill drill into both ends and force fit some 1/2" rod into the holes then weld it, should be plenty strong.
So other than the fixes what other things should i do to it to make it stand out when i go to sell it? Im thinking paint the wheels black, tint the tails, tint the front turn signals, maybe put on a better muffler, and probably make a CAI for it like i did for mine. All of which is pretty cheap, not looking to do anything expensive. Tires are brand new on it so i dont gotta worry about them. Thoughts?
05-11-2012, 01:22 AM
---
Don't do anything like that if your plan is to sell it. Mods like those don't add any value to a would be buyer, and may actually cause some people to not want to buy it. I say fix it, clean it, and sell it.
05-11-2012, 07:25 AM
Join Date: May 2012
Posts: 23
---
If you're going to sell it, recondition it with no mods. You will get a broader spectrum of buyer then slight mods will..

I would undercoat the wheel wells, clean the frame a bit and under coat. bring the paint bac to life and maybe a mild window tint
05-11-2012, 11:55 AM
---
yeah thats a good point. i was just going with the thought that small mods might make it stand out more. I would think more than likely younger people would be looking to buy this blazer because its two door but maybe not. And those mods might appeal to younger people like me or maybe its only me lol.

But i know those mods wont add value, just thinking about making it stand out because theres a million blazers around here. After my friend painted his wheels black his Blazer sold right away for some reason. All the mods i could do for basically free so idk ill see.
Thread
Thread Starter
Forum
Replies
Last Post
1st Gen S-series (1983-1994) Tech
2nd Gen S-series (1995-2005) Tech