Jimmy build.. Finally!
07-15-2014, 01:20 AM
Jimmy build.. Finally!
---
Hello everyone, I haven't posted in a long time. Just been reading and researching. I finally bit the bullet and mad a pretty decent purchase from summit
I have a 2005 jimmy ( the Jimmy's were only built in Canada that year I think) with the stock limited slip rear end and has the 5 speed in it.
As of now I have done...
Roof basket by rage motor sports
Ballet front grill flat black
Led low beams and interior (need to get high beams)
Kenwood head unit
Alpine type r 10" sub (thinking about removing due to not have space and so I can sleep in the back) with alpine amp
Smithy built seat cover (for a jeep but it works... Kinda)
Weather tech floor mats
15" z28 rims flat black
2" PA body lift
1inch torsion crank
31" tires
Here is a pic before the lift
Still have to install..
30in LED light bar( going to mount it on roof basket if all works out
Want to get..
Different front bumper. Lots of guys have one ones that are just a small bumper cover, I think they are the 3 piece bumpers? Gunna go to the wrecker and see what I can find.
Rear tire rack
Crowl front hood
Maybe zr2 flares or fibreglass front fenders
Line x the front rear bumper flares and rocker panels
Any one know who's this is? One of the best I've seen!
Here is what it looks like now, just got the 31's put on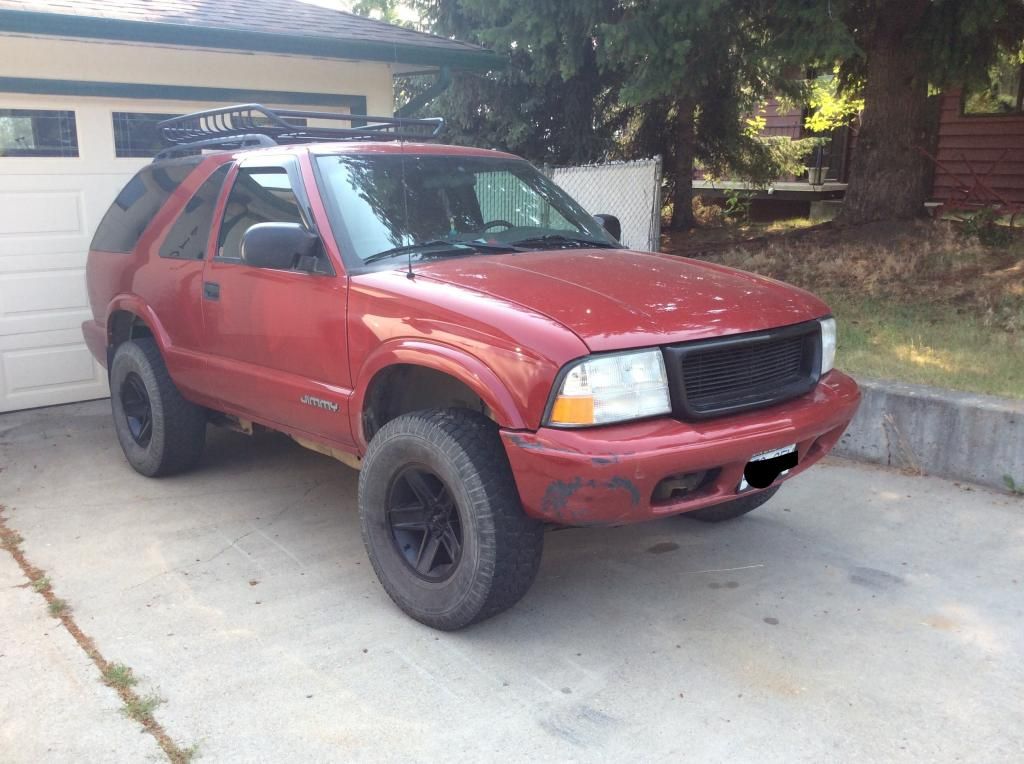 ---
Last edited by Jimmy05; 07-16-2014 at

05:41 PM

.
07-16-2014, 06:54 PM
---
Nice rig! I see your a lacrosse player. My oldest is at VA Tech this week for a lacrosse camp and my 2.5yr old can scoop, cradle, pass, snag rolling ground ***** and best of all he is now doing face offs!! We call him our prodigy lol!!
07-18-2014, 03:57 PM
---
Thanks man!
That's actually my hockey stick, I keep it handy for when my friends and I play ice or road hockey, wow I just sounded like a sterio typical Canadian haha. I do play some lacrosse with my friends time and was gunna play on my towns team but. But they didn't have enough players for a team.
I installed my light bar on to my roof basket. I was trying to figure out a way to mount it with out drilling holes, and I'm really happy with the set up now, doesn't move at all while driving.
07-19-2014, 06:04 PM
---
The light out put seems really good I've never seen a rigid industries in person so can't compare it with that but compare to my friends off road light it's way better. I put it on last night and made the street light up like day
07-21-2014, 08:54 PM
---
Thanks guys. Need to go to PnP one day and get more parts now haha
Thread
Thread Starter
Forum
Replies
Last Post