just picked up a 96
11-29-2010, 02:24 PM
just picked up a 96
---
traded my 8 inch lifted 3/4 ton suburban for this lil blazer. (i moved for a job and now ive been driving 500 miles plus to see the old lady) so the blazer looked like my best option since the show truck doesnt get any miles put on it except for shows.......
anywho heres the start out pictures. ive already go all kinds of marine corps stuff on it. im very proud to serve my country anywho ill take more pics as i go along.
it already had 2wd wheels on it.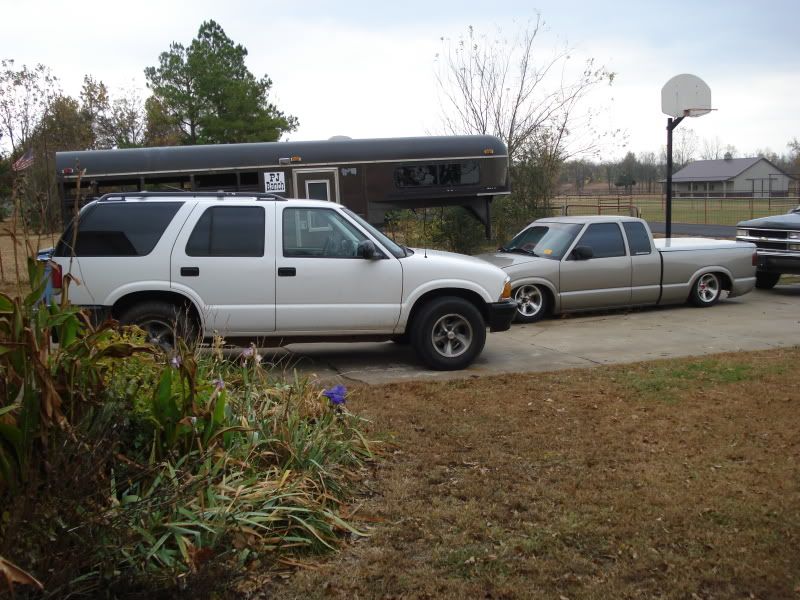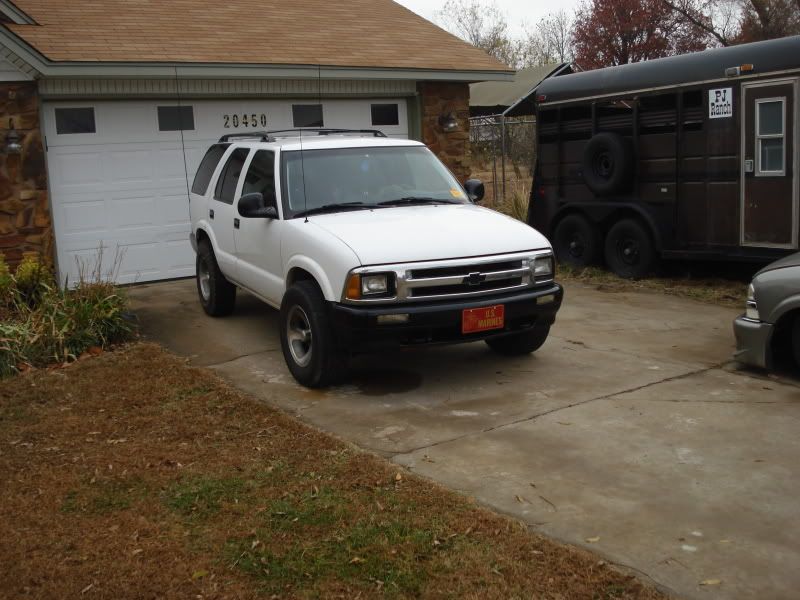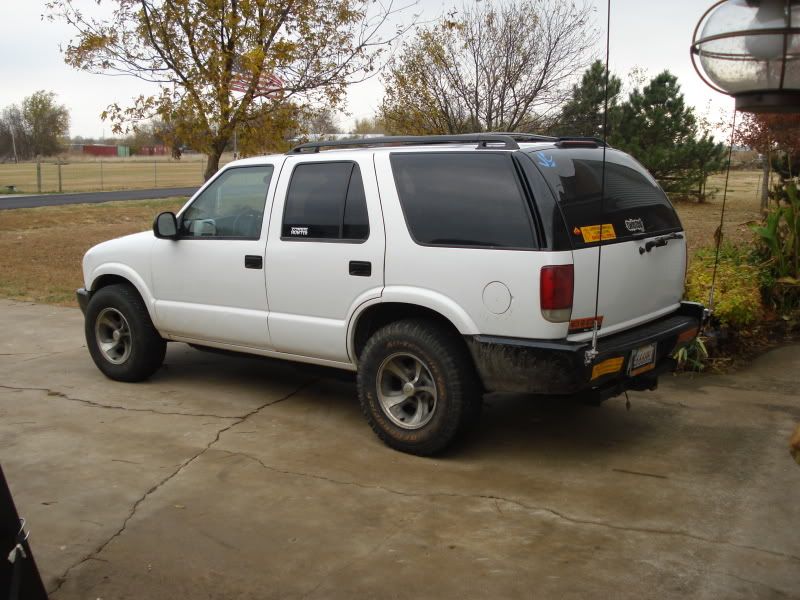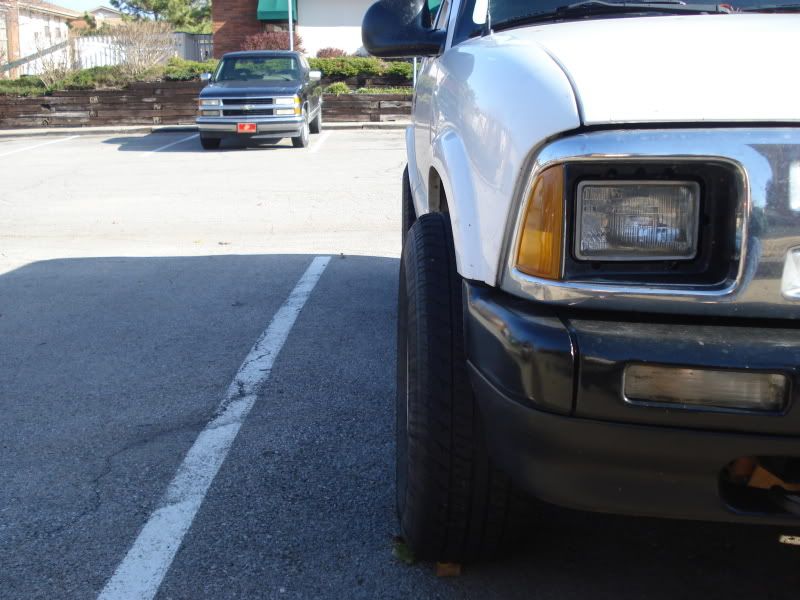 Mods so far that ive done :
Police scanner
Cb w anteanas
planned mods(have parts waiting to go on)
remote start/alarm system
HID conversion
offroad lights and roof rack
performance shocks
my hi lift jack locking mount
and mountable shovel
future mods -
SAS
second battery
remove flex fan and go electric
hardwire power converter with outlets in front and back
high output alternator
red dash light conversion(saw it on tahoe forums)
locking rifle rack to have my ar15 mounted in and also my shotgun(less lethal for work)
tinting in the front
plus much more....
11-29-2010, 09:03 PM
---
it is possible.............
12-07-2010, 02:13 PM
---
just did a tune up (plugs,wires, cap,rotor, fuel filter, seafoam, lucas fuel treatment,air filter)
adding to do list---
door hinges
the throttle body,
EGR valve
, and
MAF sensor
fix hole in body (former owner had a spotlight mounted to door)
fix panel lights
replace front clip to newer style
snorkel
12-16-2010, 04:54 PM
---
I figured id tell yall what i carry in my blazer everyday--
1 case of MRES
Slime, and tire inflator
102 piece tool kit
a regular 4 way
ACdelco, aluminum racing jack
16 ft chain
20 ft tow rope
Sleeping bag (plus extra blanket)
set of clothes x2
ammo, body armor (for my job)
2 gallons of water
jumper cables.
Adding more to the to do list:
high flow cat
new muffler
CAI
(i just read through a lot of the performance posts so for now ill start with this)
PCM tune also
-----older stuff on list
door hinges
the throttle body,
EGR valve
, and
MAF sensor
fix hole in body (former owner had a spotlight mounted to door)
fix panel lights
replace front clip to newer style
SAS
second battery
remove flex fan and go electric
hardwire power converter with outlets in front and back
high output alternator
red dash light conversion(saw it on tahoe forums)
locking rifle rack to have my ar15 mounted in and also my shotgun(less lethal for work)
tinting in the front
12-27-2010, 03:07 PM
---
today i glued my mirror on since someone knocked it off for christmas. i put another bumper sticker on i got for christmas (hows my driving 1800 eat me)
and i also put this on the floorboard infront of the back seats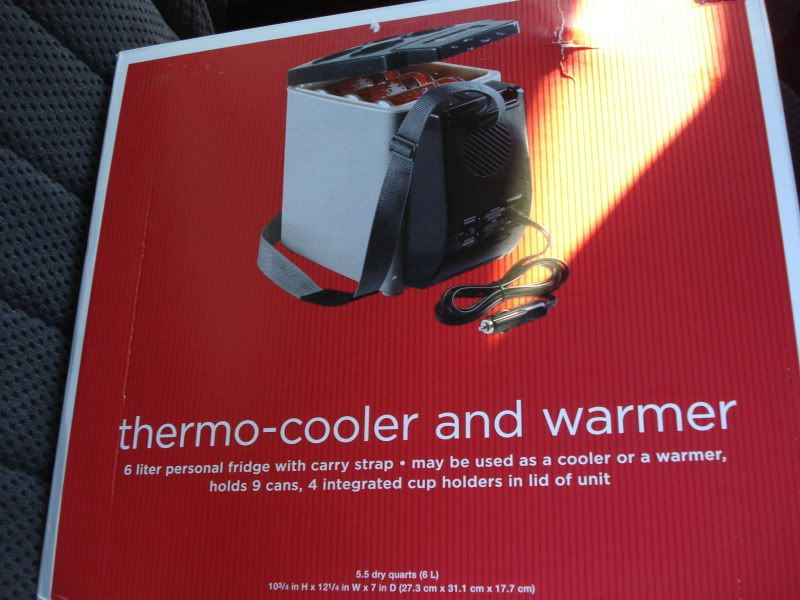 ---
Last edited by chevytruckdood; 12-29-2010 at

05:25 PM

. Reason: moved something to another part of the forum
01-02-2011, 09:23 AM
---
didnt even need to use it was 14 degrees here... but i did hook up my cb on friday .

but ive got two house guests to attend to. two german shephards one rescue one drug/attack trained. there awesome