Makeover for Dixie
11-30-2010, 11:10 AM
Makeover for Dixie
---
Outside:
So far in total i've installed, Black bug guard, dynomax superturbo catback,
20 or 30% tent, stock dimensions of rims with a set of dick cepeks, on BFG 60 series street radials, and i've removed the rack mounted on the roof, and it's a two-tone black and silver truck
Inside:
As for the interior it's full leather, ac/heater, all around it's an LT, i've ran the wiring and installed 2 12" rockford fosgate in a ported box from rockford, along side is a punch 300 rockford amp, and stock dimension kenwood door speaker replacments
As for planning:
I intend to do an HID conversion on the fog lights, replace the 30 series tip with something more agressive, and install a CAI, it's my first truck and it's my baby but i'm on a budget so it will progress eventually
The exhaust (it was a rainy day)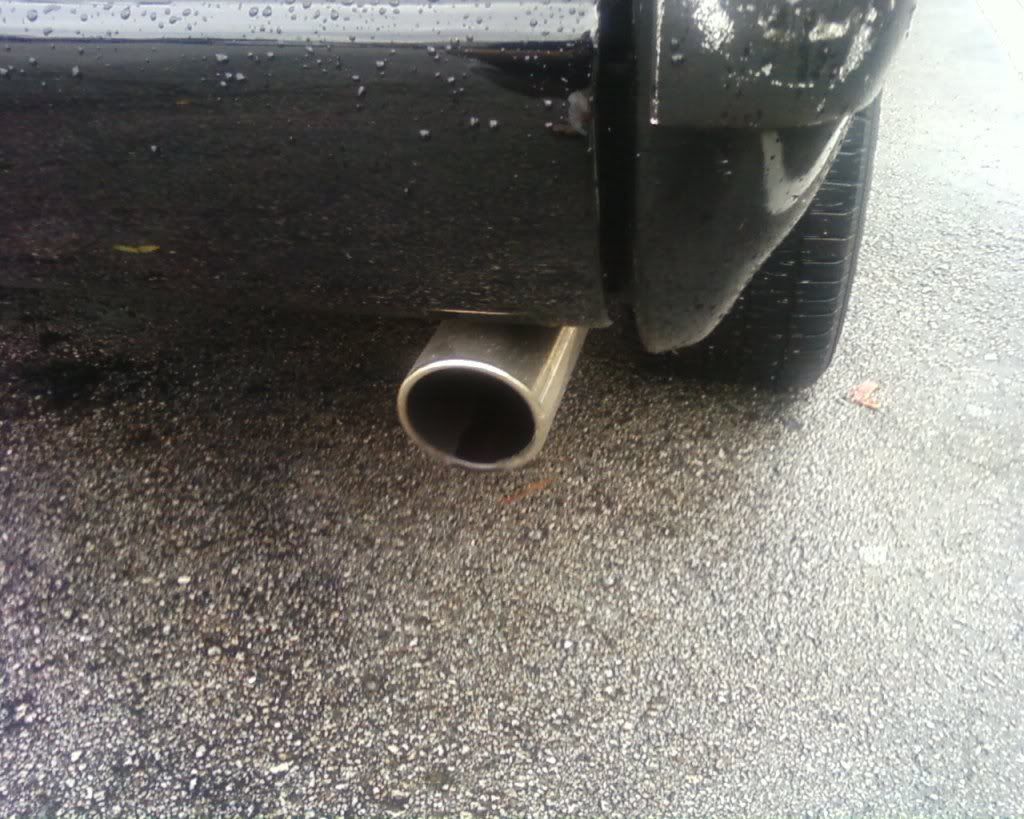 Outside of work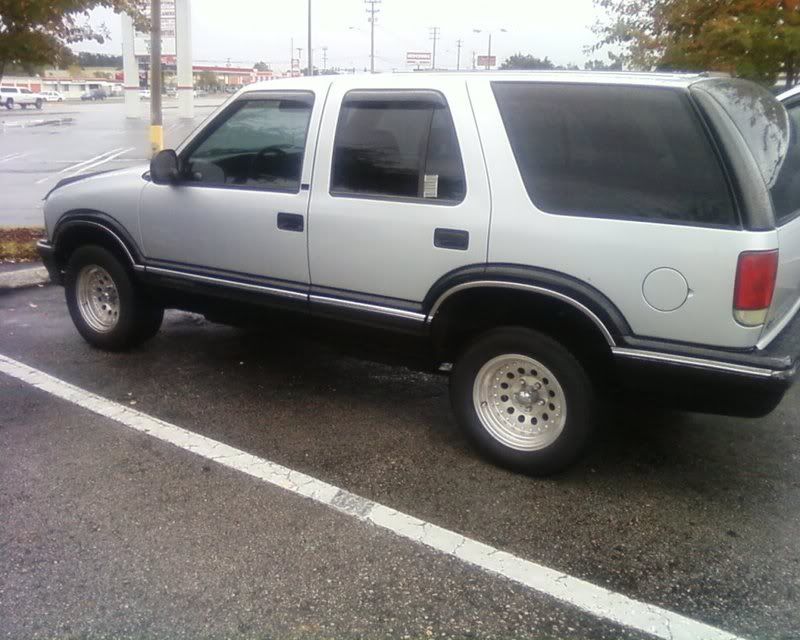 11-30-2010, 11:12 AM
Step one
---
Currently with christmas coming up and me having a 164 dollar ticket i can't afford much so i might pay a visit to pick a part around here to see what i can find

First step is to pay off my ticket today!
*edit* and to clean her up my boots trail in dirt from the yard and she sat for thanksgiving for over a week
11-30-2010, 11:18 AM
---
lol, tickets suck.
$164? You get careless driving?
Yeah, i had my e-break down in my school parkin lot as i back in before school with my buddies and so i don't shoot my parking lights at others drivin by so that afternoon i pulled out a little too fast and my rear tires spun for a good 20 - 30 feet
you posted before i did xD
---
Last edited by 97CountryJukeboxLt; 11-30-2010 at

11:23 AM

.
12-01-2010, 07:43 AM
---
A little update, i've gotten 2 hours done on my driving school online, it's soo simple and easy, being i'm a computer gamer and sit in front of a computer at school for at least 3 hours a day at school i'm a patient person Today is clean day! Gunna drop by the car wash before work (i don't have time to wash it by hand today, bleh ocd)
12-02-2010, 09:57 AM
---
Shes kinda clean, igot all my trash outa her, traffic school is done today after i gtfo school for the day, i realised my bass shook teh frame if i turn the subs up pass 8 i can make a cell phone dance
12-02-2010, 04:35 PM
---
And at 11 you'll go def...
http://www.youtube.com/watch?v=hN5SCRvhMtk
Looking good so far, keep up the work. I havn't been able to do half the things I wanted with my truck, but I'll have a build thread in here for my snowmobile at some point, once I start tearing into her.
12-02-2010, 07:38 PM
---
Thanks oktain, i finished my drivin school today on my first try on the final test, now is just the hardest part.. letting go of 170 bucks, hopefully i can go off and find a rear tire holder like benedicts this weekend
12-03-2010, 08:08 AM
---
Alright, it's friday it's florida and i'm off, it's cold as crap, Todays progress will be near inexistant! No work just me and the girlfriend today, real progress will start afterwards of christmas or when i finish buyin presents and such.
Couple updates coming soon clean pictures coming up tomorrow sometime, economics test next period didn't study bleh
12-10-2010, 07:26 AM
---
It's been a while but i've been really busy, Blazer needs to be cleaned, Our silverado died in the turning lane to my neighborhood, thanks to my parents, so i had to go out their and push it home being i dont have tow hooks, so my front bumper has low speed impact damage to it (scuffs and tiny scrapes) and i'm missing about 3 or 4 inches of paint on the front bumper