My custom aluminum front bumper.
09-19-2011, 04:54 PM
Join Date: Sep 2011
Posts: 13
My custom aluminum front bumper.
---
I figured I'd start my own thread since I will be updating it as I go. Didn't want to hijack the other thread for that. Everything is built from 3/8 by 5'' 6061 aluminum. I've only manged to get two and a half hours of time to work on it. Hope to get most of it finished fabbed and welded this friday. Added the two side pieces today at lunch. The plan is for another row of 5'' plates below the ones already built. The next set will be angled back about 45 degrees. The center section will be punched with 1'' holes for airflow and perhaps 1'' D ring mounts that will bolt to the frame as well as be welded to the front.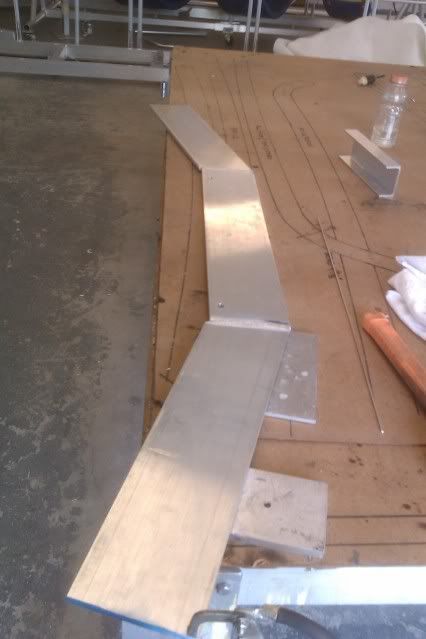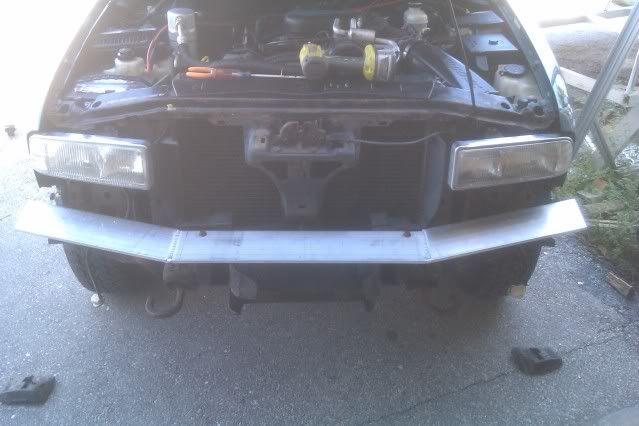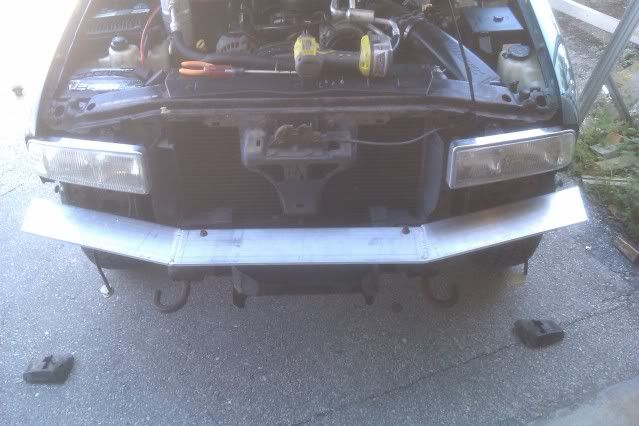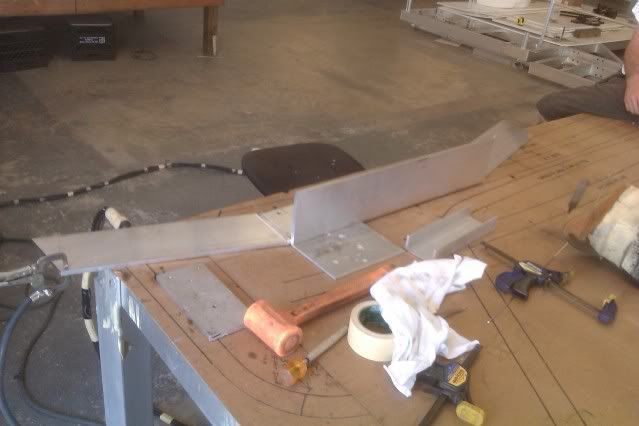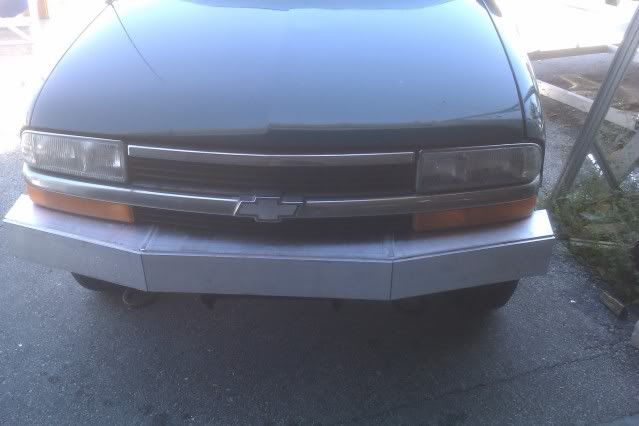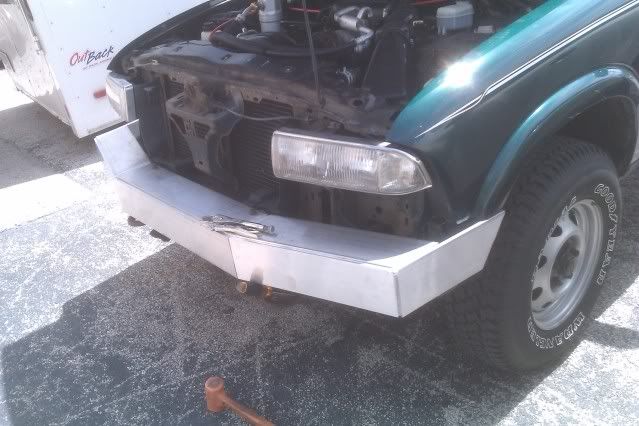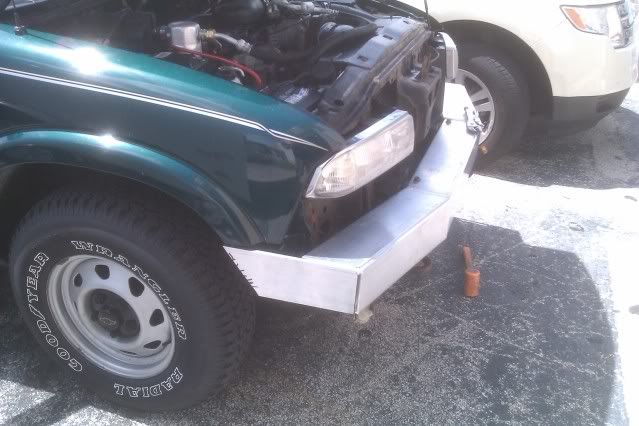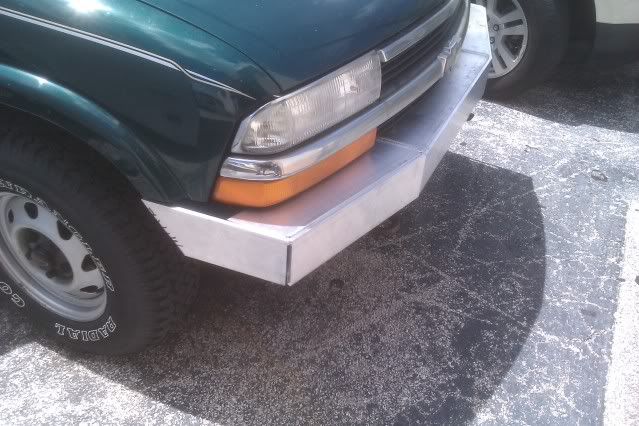 09-19-2011, 09:44 PM
Join Date: Sep 2011
Posts: 13
---
Stainless steel hardware. It will also be painted. I've not decided whether to paint it body color or just leave it black. Probably body color. We use stainless hardware on all our marine industry stuff. It will also eventually corrode, but nothing 10 minutes of work wont repair.
09-22-2011, 07:18 PM
---
My neck is sore from looking left & right lol. Nice tig welds btw!
Alumi-Brite or a aluminum mag cleaner should remove the smoke stains (helps with paint or powder coating adhesion).

With any stainless hardware/fasteners we use a nickle anti-seize on the threads, it helps prevent galling, freezing together & corrosion.
Corrosion on SS? Yes, after the nut is tightened up it'll gall & corrode together.
We have to use it on all stainless fasteners for the railways we make products for, aluminum & otherwise just for that reason.

I've thought about custom bumpers, one thing for sure I'd have are pocket driving lights. Probably projectors & being in the bumper they're pretty safe & low as they should be.
Have access holes or accommodations for D rings that are attached to the frame & possibly boxing the front frame & cross bracing the frames together where they attach.
I know there are some laws that bumpers have to be of a certain content carbon steel or manufactured by an approved facility... just saying.

Looking forward to seeing this through it's creation!
---
Last edited by Rottidog; 09-22-2011 at

07:33 PM

. Reason: not so freaking W i d e lol