New Tool Box
04-16-2012, 11:51 AM
New Tool Box
---
So I Built a tool box at my work. Had the outside pieces cut out of 12g steel & the inside pieces are out of 3/16 steel. I have 3 of 4 sides bent out of 1 pc of steel & the lid I have 3 edges bent down to make a lip. over all its 24inx36inx6in.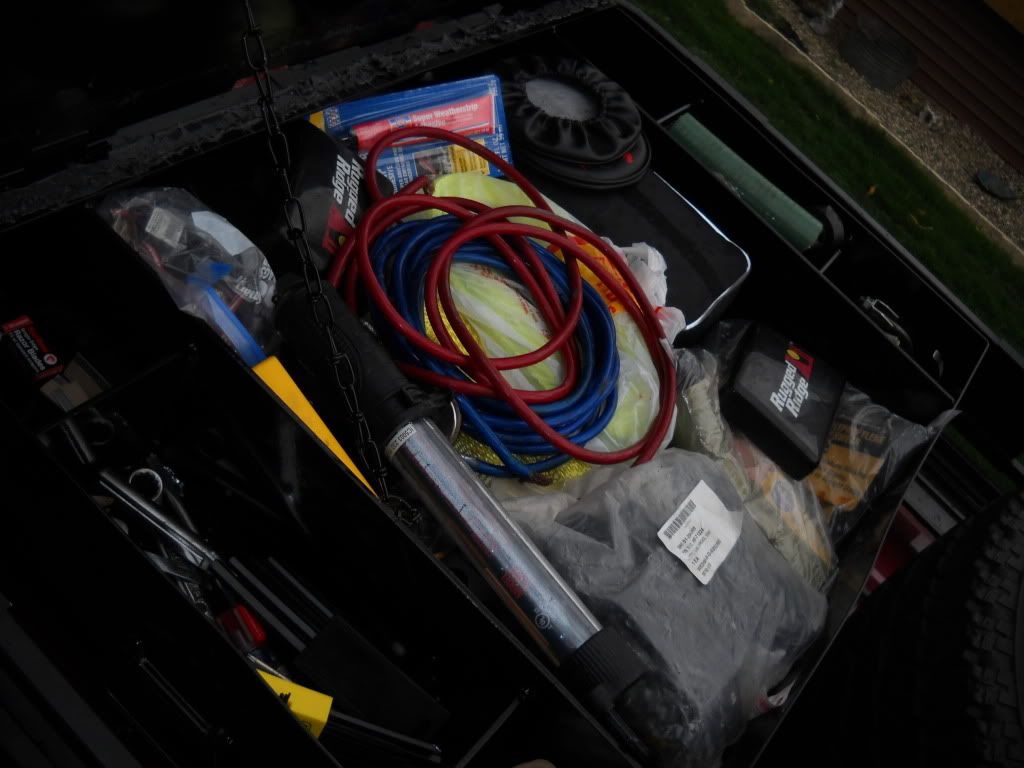 So watcha Think? lol
04-16-2012, 01:24 PM
---
DUDE!!!!!!!!!! I am so F-ing jealous right now. I have been trying to think of a way to make a small storage container/tool box on my rack for awhile now. I wish you were closer I would comission you to build me one. I give you ultimate props cause I'm just so jealous!!
05-03-2012, 04:11 AM
---
For right now its fastened down w/ 1in tap screws that go thru one of the main supports for the rack. plan to run 1/4in bolts later. It was windy as all hell the day I installed it which made keeping the lid open a PITA.
Total cost was $70 w/ all materials and steel and I got it powdercoated for free at work.
Thread
Thread Starter
Forum
Replies
Last Post
Steering, Suspension & Drivetrain
2nd Gen S-series (1995-2005) Tech