Project: Road Warrior (lots of pics)
03-12-2012, 05:08 PM
Project: Road Warrior (lots of pics)
---
Well I figure i should start a build thread now that ive been on here for a long time and i am starting to do a lot of things to my truck
I feel like i have been keeping everyone in the dark here because of all the things ive done to it! haha
Well heres the day i took it off the used car lot.
Then the first thing i did to it was get the exhaust done. Here is a video of that:
97 blazer 40 series muffler - YouTube
Then a while later i got the high flow cat on. Heres a video of that, a long time after i got it done lol but still:
Blazer High flow cat and 40 series muffler - YouTube
Then i got my sound system put in, I have another one in but Heres a pic of the old one:
Next was my HID's. 8000K 55W: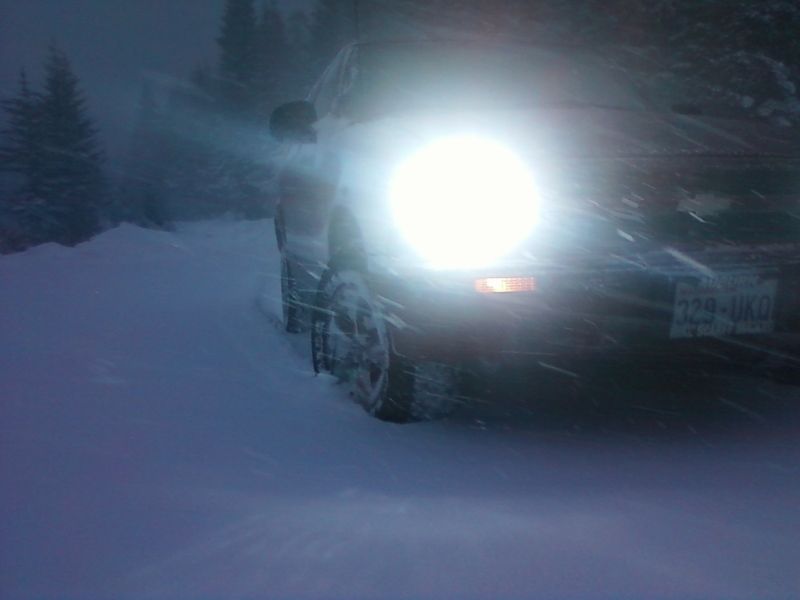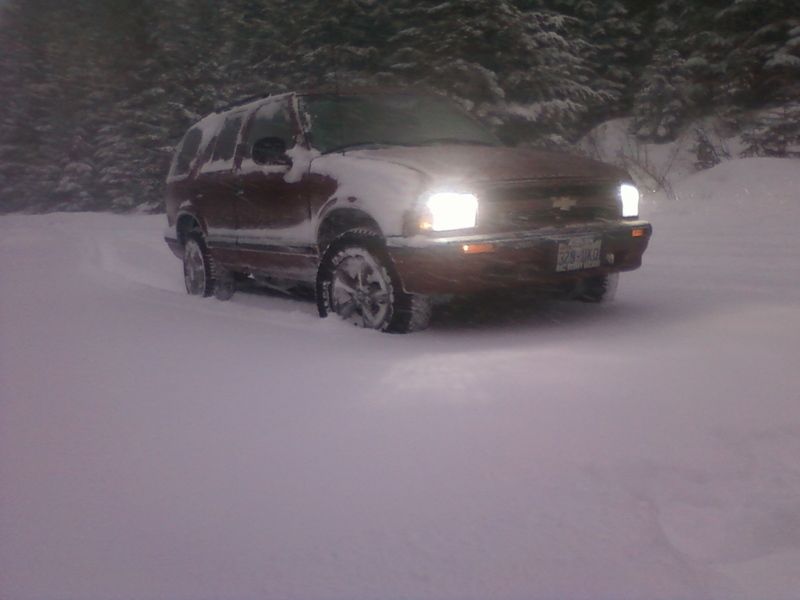 After that was a big gap in time, then came my bull bar. I havent wired up my lights yet but here it is: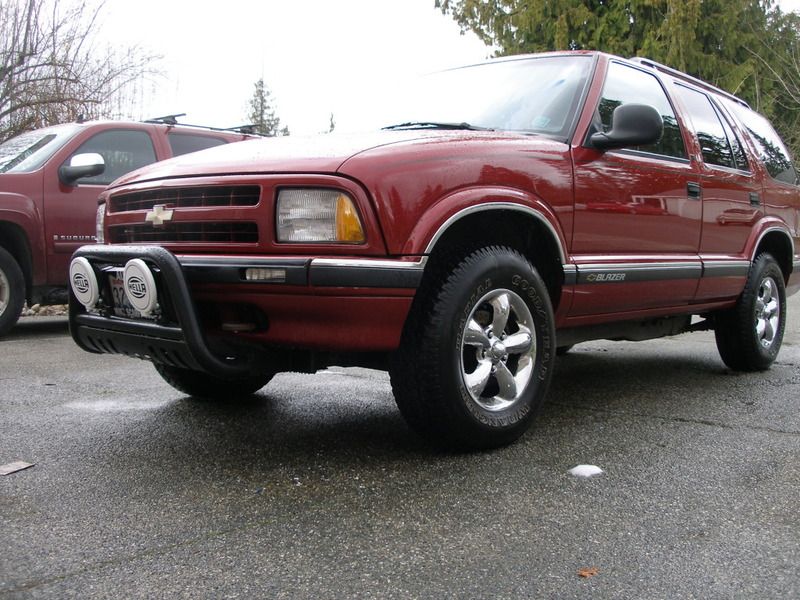 And shortly after, my roof rack:
And now finally what i have been wanting to do for the two years that ive owned it my lift! 2" body lift, now sitting on some brand new 31" Goodyear DuraTracs:
Almost sits as high as the Burban
Sitting next to my friends stock Blazer: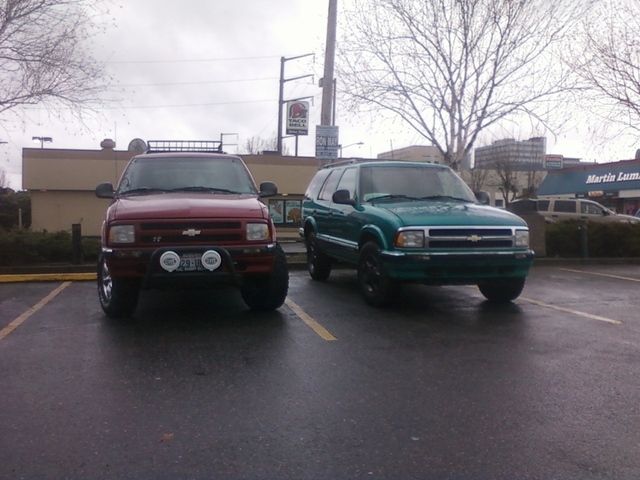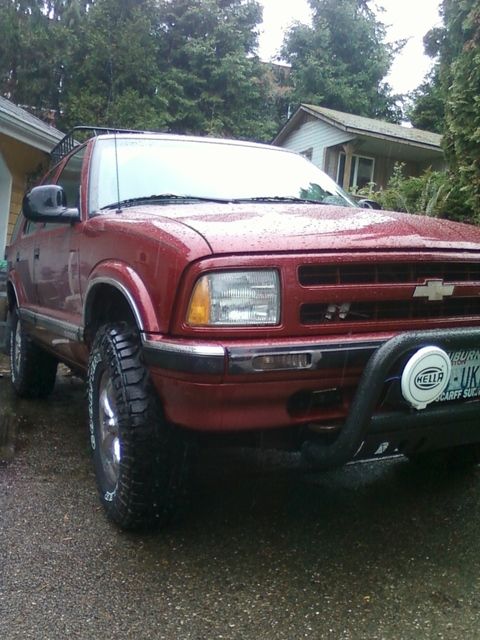 Thought i would have to do a little trimming but i didnt :P
So thats it so far but im still trying to figure out what my next project will be.
But soon to come is:
A spare tire carrier if i can find one
Light bar, when i get done making it
Then hopefully a 1.5" lift shackle and a 1" torsion bar crank.
Hopefully you like it, I will keep this updated from now on with what i do to my truck.
---
Last edited by 97cherryblazer; 03-12-2012 at

05:18 PM

. Reason: Fixed Links
03-12-2012, 10:18 PM
---
Yeah it will definitely be some soft 8's when i get new rims.

As for the tires im not sure if i made the right choice in having white letters out.. I kinda like it but i think it might look better with black letters out.
03-13-2012, 12:37 PM
---