Wisco's 4x4 Blazer
01-23-2012, 09:18 PM
Wisco's 4x4 Blazer
---
Finally starting a build thread after thinking about it for a long time....
The Blazer's Specs
2000 Chevrolet Blazer LS 4x4
4.3L Vortec v6
4 door 100K miles
Already completed.....
-New shocks all around
-New Ball joints all around
-Stock rims painted black
-Front grille painted black
-VHT nightshades on the tail-lights
-VHT nightshades on front turn signals
-Took of pinstriping and LS logo
-2001 Trailblazer interior swap! (1/26/12)
-Cold Air Intake (2/6/12)
ToDo List....
-Bigger Tires
-Lift Kit
-Snow Plow (eventually)
-Roof rack
-G80 Locker
-Paint the differential cover
-Bedliner the lower exterior
-ZR2 Emblems
-Fog lights
-Roof Rack with Lights
-More to come!
Pictures so far....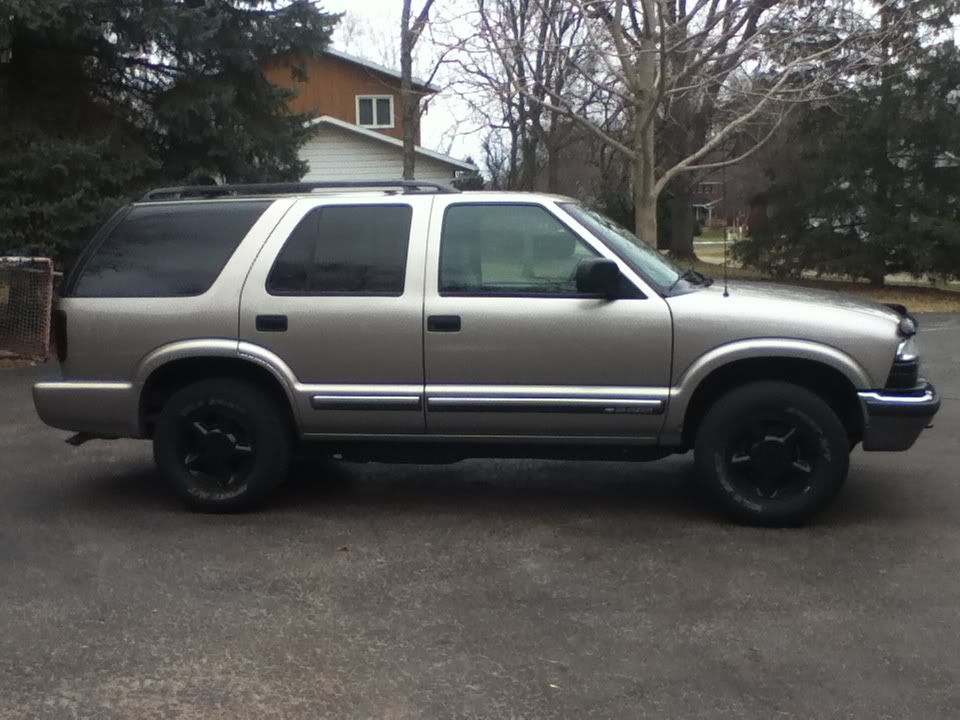 Trailblazer Interior
(also have door panels)
Just hit 100k Miles today.... Bitter Sweet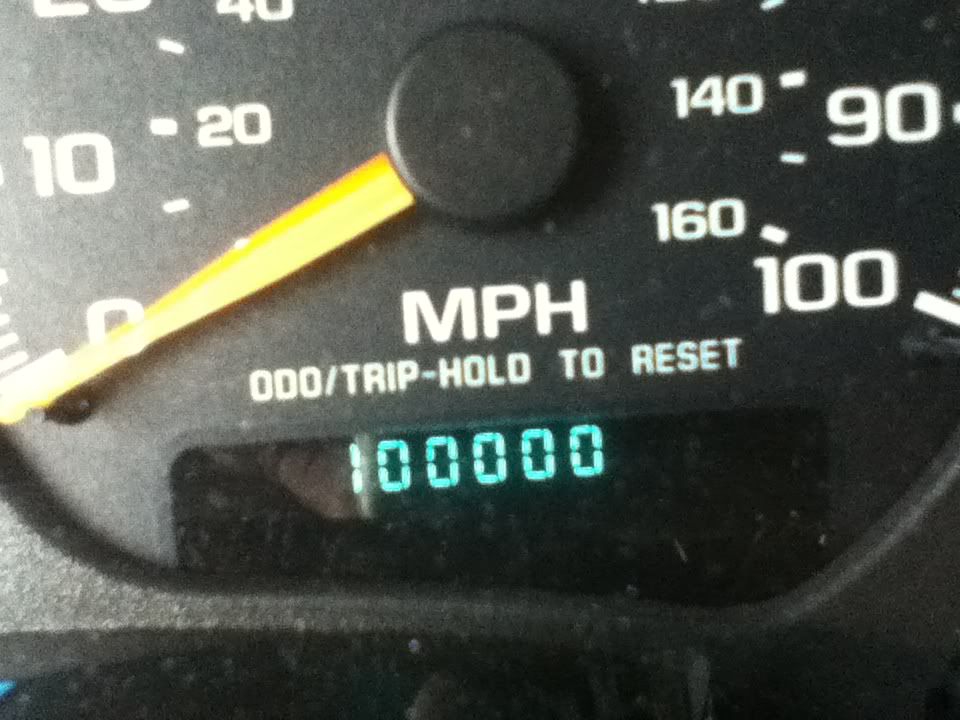 ---
Last edited by Wisco Blazer; 02-08-2012 at

07:09 PM

.
01-23-2012, 09:38 PM
---
Thanks! Im not sure if im going to put ZR2 or just 4x4 stickers on there quite yet. I might try to incorperate as many ZR2 features as a 4 door will allow (skidplates, maybe fenders, or beefed up suspension?). But any of that stuff wont be in the near future ($$$$$). Just an idea for now.
EDIT: And next winter i might be plowing so the suspension should help with the added weight of a snowplow.
01-24-2012, 09:36 PM
---
I got all 4 door trailblazer door panels on, aswell as the passenger seat. The drivers seat has a torx bit that is stripped -.-....... Hopefully will be welding a socket to it tomorrow so i can get it off. Interior should be complete by weeks end (with pics)
!
01-24-2012, 10:38 PM
.
---