Just got done with clay bar...wow
03-16-2011, 08:01 PM
Just got done with clay bar...wow
---
well today i used the turtle wax ice clay bar kit (the one with the real clay bar in it) that i got for 10 bucks at walmart. pretty easy and simple to do, and didnt take too long
the turtle wax is a 2 step process, you spray off your car, use their liquid clay (which works pretty good) then start with the clay. i finished it up with some nice 3m wax. here are the results, the pics dont do it justice, it is literally a mirror shine.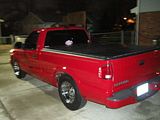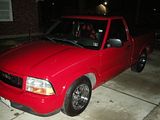 03-21-2011, 08:07 PM
---
Looks great man. I have been thinking of trying something like that.
Thread
Thread Starter
Forum
Replies
Last Post
2nd Gen S-series (1995-2005) Tech