absolutely ZERO suction from motor for HVAC
10-25-2011, 12:32 PM
absolutely ZERO suction from motor for HVAC
---
new member here, also new owner of a 95 gmc jimmy 4x4 4.3. i have been trying to get this running so i can smog it here in CALIF. for my daughters and i noticed the "ball" under the hood has been unhooked from the vacuum line. well after closer inspection i found no lines were any good so i replaced all of the ones i could find. bringing me to the cause of this post. i chased the lines to a "main" port behind the intake where i found i have ZERO suction from the port what so ever. after owning many s-10 2.2 trucks, this is just puzzling to me. internet provided little info but no exact answers. if knowledge could apply some insight, it would be more than appreciated in this matter, THANKS FOR ANY HELP IN ADVANCE!!!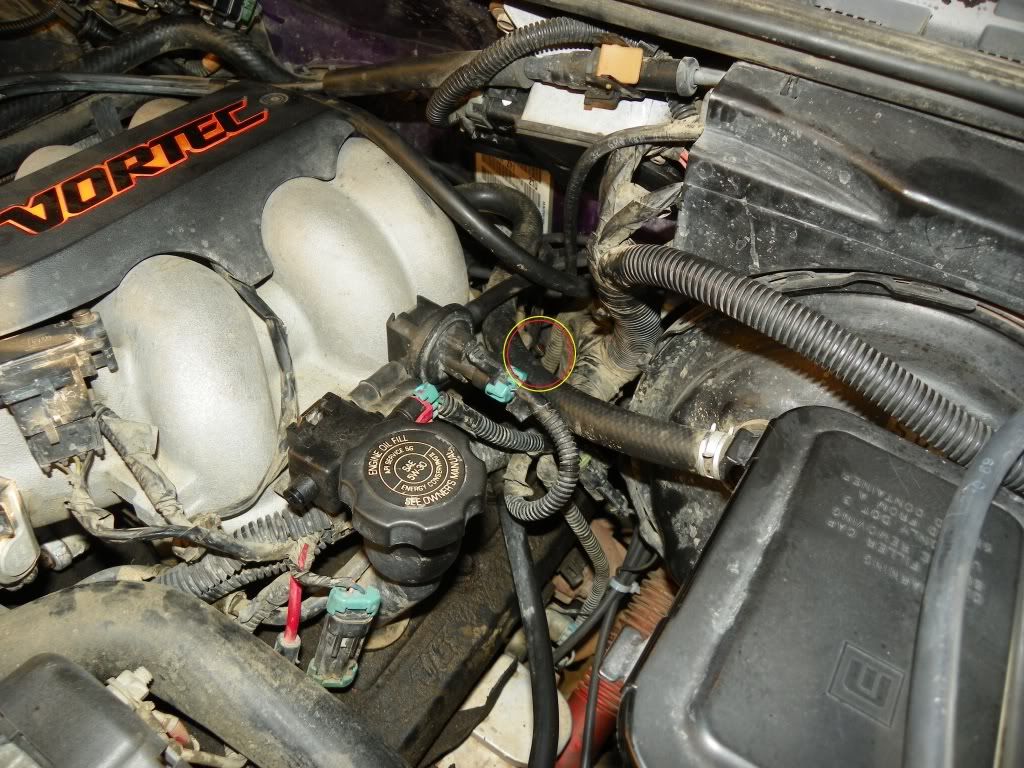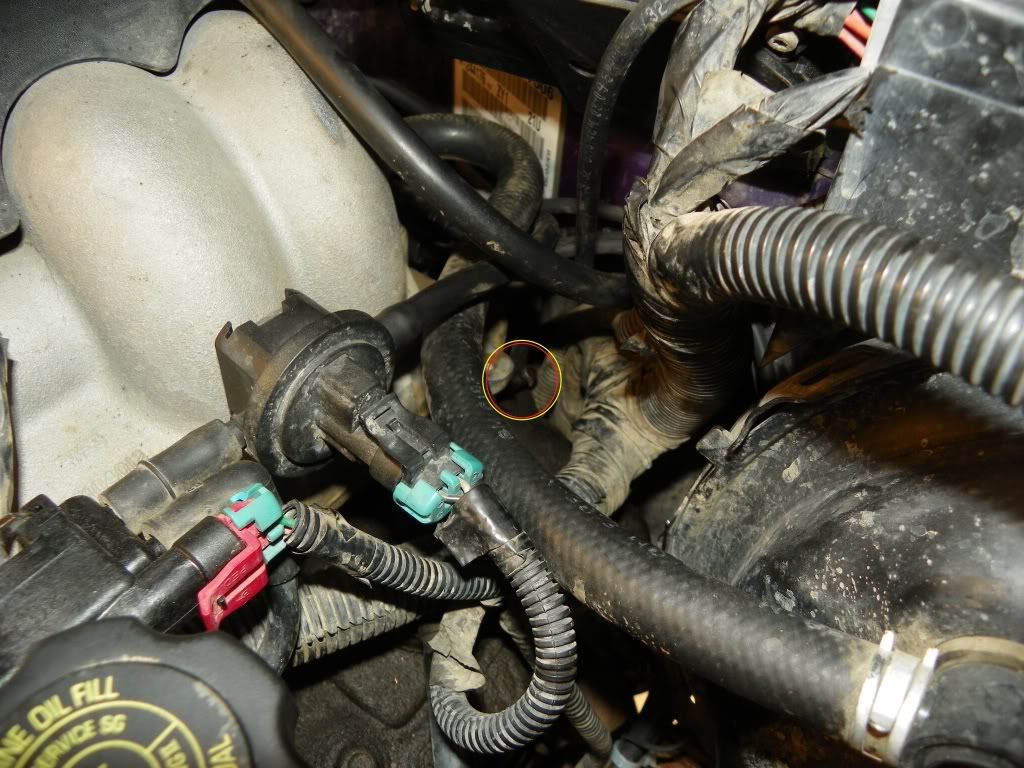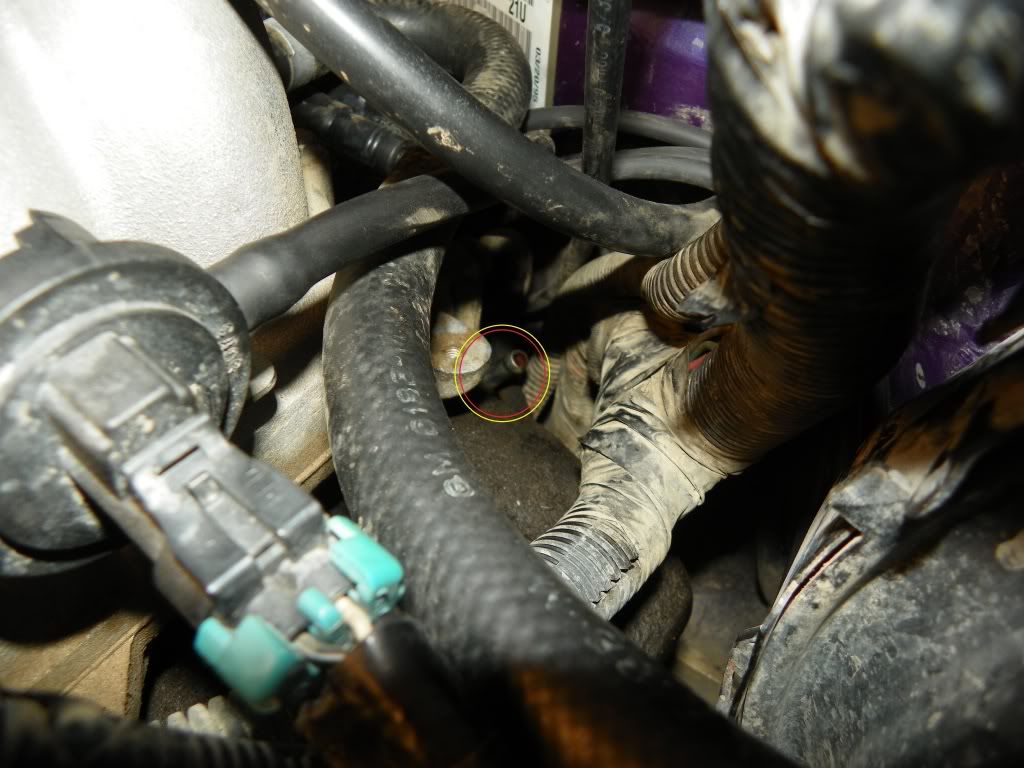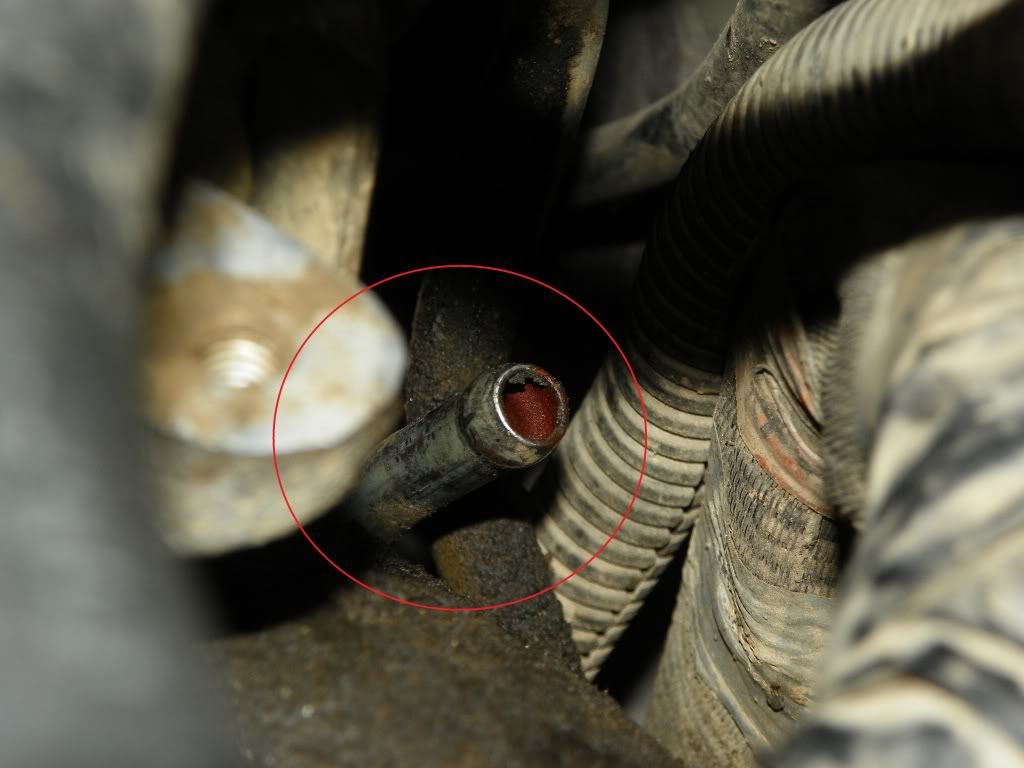 10-25-2011, 01:19 PM
---
That looks more like an EVAP line connection or the fresh air make up for the crank case breather than it does a vacuum port. The port that the HVAC & 4wd connects to is near the distributor off the back side of the plenum.
10-25-2011, 04:32 PM
---
i have looked as best as i can at the backside from above the motor and i cant find another port. there is a line but is spoken for. maybe that one is switched by previous owner? i will get more pics of what i can. THANK YOU!!!!
* if you are correct, would that mean this is just a "filter" end, not needing to go anywhere? like an open line? or would this go to another "nipple"?
10-25-2011, 05:52 PM
---
i do believe i have it resolved. the vacuum line from the "Canister Purge Valve" was going into the "suction" valve you described prior. i switched that so now it goes into the black ball mounted under the hood and i now have suction and the a/c HVAC vents blow like a charm!!! i then connected the vacuum line from the "Canister Purge Valve" to the open copper "nipple" (which i am hoping goes back to the charcoal canister). i will know after i get a few miles on it if its 100%. THANK YOU FOR YOUR VALUABLE KNOWLEDGE!!!!!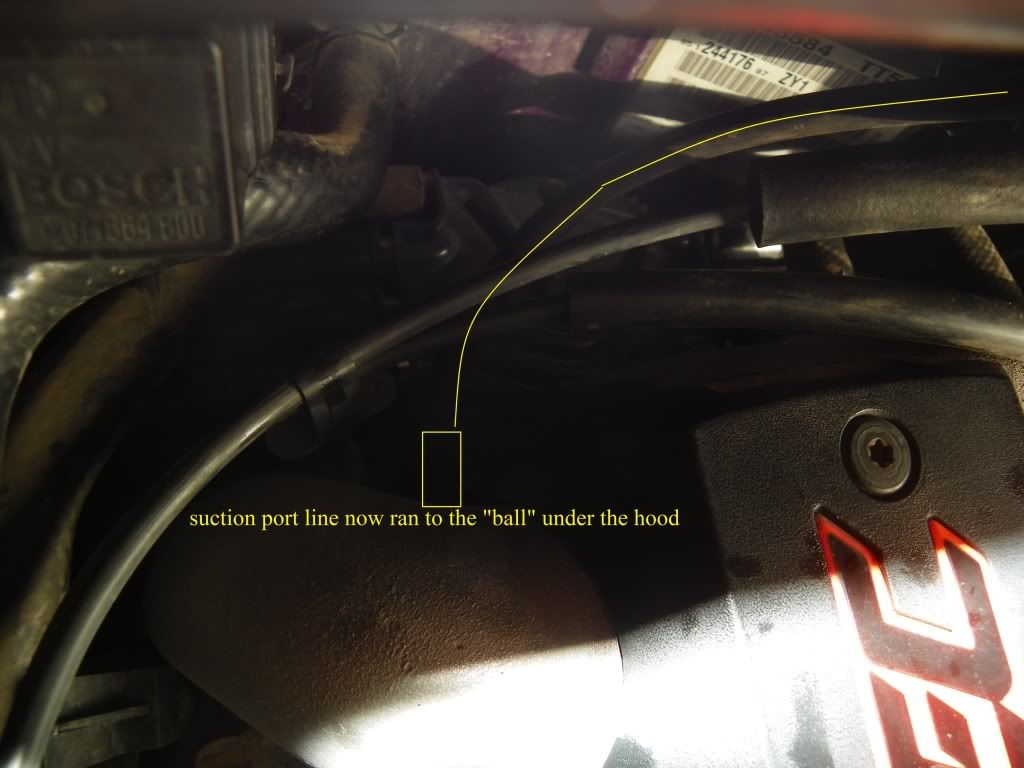 Thread
Thread Starter
Forum
Replies
Last Post
2nd Gen S-series (1995-2005) Tech
2nd Gen S-series (1995-2005) Tech