code P0155 and P0302
05-19-2013, 12:25 PM
Join Date: May 2013
Posts: 5
code P0155 and P0302
---
Hi everyone! I hope I posted this in the right thread. I'm having trouble with my 2002 Blazer Xtreme .. I got two code and a yellow light on my scanner. I'm trying to get it to pass the smog test. I have only one monitor blinking and its the CAT . I just got the Evap light to clear, but the codes will just not go away. I changed new spark plugs and cables..replaced the co2 sensors and cleaned the MAF. The co2 sensors did clear , but with in a week one of them came back.At this point I don't know what to do. My car registration is about the expired the 2oth of this month. I took pictures of the the scan tool in hopes that you can help me maybe identified the problem.First pictures is from the Freeze Frame that I got and then the live data. Thank you for your help and time.
-Ed
[IMG]
[/IMG] [IMG]
[/IMG][IMG]
[/IMG][IMG]
[/IMG][IMG][IMG]
[/IMG] Live Data [IMG]
[/IMG][IMG][IMG]
[/IMG]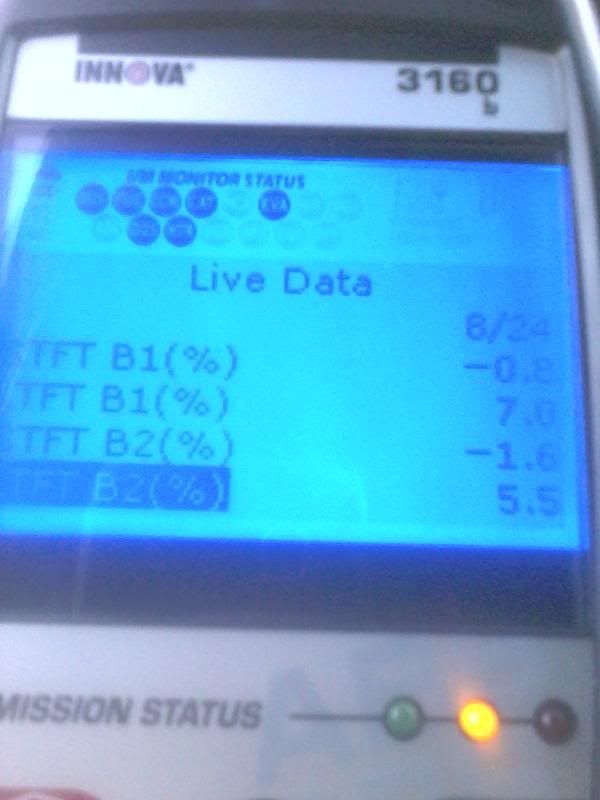 [/IMG][IMG]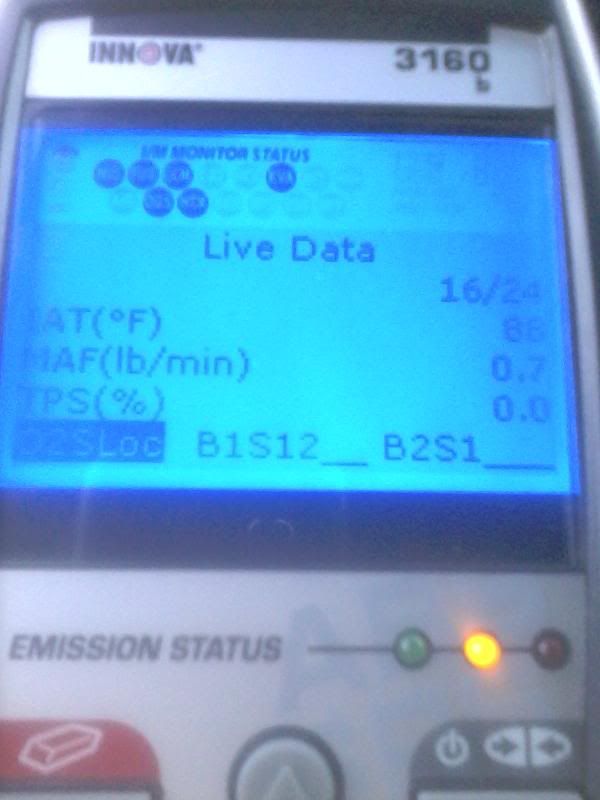 [/IMG][IMG]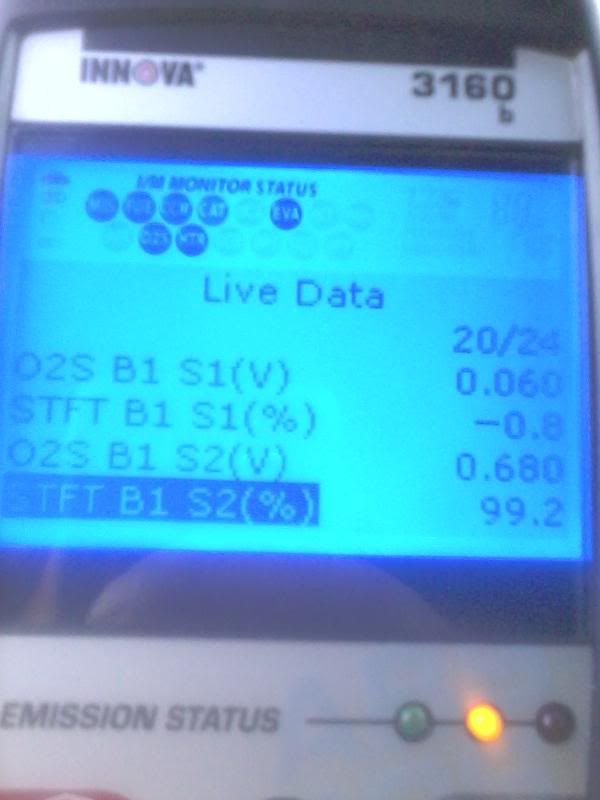 [/IMG][IMG]
[/IMG]
---
Last edited by ezblazer; 05-19-2013 at

12:33 PM

.
05-19-2013, 07:42 PM
---
i take back that statement, i read the MAP reading wrong. It's still not a bad idea to check for vacuum leaks but it's not reading that off. The p0155 is the heater circuit for o2 sensor bank 2 sensor 1. check the wiring to the o2 sensor and make sure the heater circuit is functioning. If it is verified its geting power and ground then you may have got a defective o2 sensor. P0302 is misfire on cylinder 2, test for good spark, make sure that cylinder is getting fuel, if those check out then the only thing left is to run a compression test
Thread
Thread Starter
Forum
Replies
Last Post
2nd Gen S-series (1995-2005) Tech
2nd Gen S-series (1995-2005) Tech
2nd Gen S-series (1995-2005) Tech
2nd Gen S-series (1995-2005) Tech
2nd Gen S-series (1995-2005) Tech