type of drive shafts
05-08-2011, 11:31 PM
Join Date: Dec 2009
Location: Tallahassee, FL
Posts: 17
type of drive shafts
---
Hello All,
I have an 87 K5 5.7L w/700r4. I am wondering about my drive shafts. I have a 2 piece front drive shaft, but where the two come together is very loose. Also, wondering about my rear drive shaft. It has no play for the suspension, which I find strange. It is a solid shaft that allows no travel what so ever. Is this something that I need to be concerned with?
Thanks for your help.
05-09-2011, 01:25 PM
---
Front shaft probably needs to be replaced. Mine was like that and brought it to a driveshaft place and said they couldn't do anything for it. If your rear is binding when the suspension drops then you probably need a wider yolk. I can't really explain it but they have different yolks that allow it to flex more.
05-09-2011, 09:32 PM
---
i was on my phone before so really didnt want to type out a bunch. when i was building my s10 using k5 parts i ran into that problem. basically you can get yolks (the part that slides into the transfercase) with different ear lengths. the longer they are the more they will allow flex. my truck has about 11 inches of lift and i remember finding a driveshaft that fit but it wouldnt even reach down to the axle. had to swap out the front part of the driveshaft. if it doesnt move at all. you probably have a rusted u joint

as for the front driveshaft goes yeah your splines are probably wore out... i had a front driveshaft that was so worn out and it still held up for a few months after i noticed it and found good used shafts
05-17-2011, 12:25 PM
Join Date: Dec 2010
Location: Orlando
Posts: 62
---
If you are talking about the slip yoke on the front driveshaft, there is a bushing that keeps it tight. That may be bad or missing. Just take it to a driveline shop and have them check it out. As for the back, it should have a slip yoke going into the transfer case. I dont know of any that are solid mounts with no slip yokes.
05-17-2011, 01:09 PM
---
As stated, your front driveshaft might be worn out and in need of replacement. Your rear shaft slides in and out of the back of the transfer case on a rather long splined connection typically called a slip yoke.
You can get a slip yoke eliminator kit for a lot of different transfer cases.
The NP203 in my '74 has a solid yoke at the back of the transfer case and an expandable driveshaft: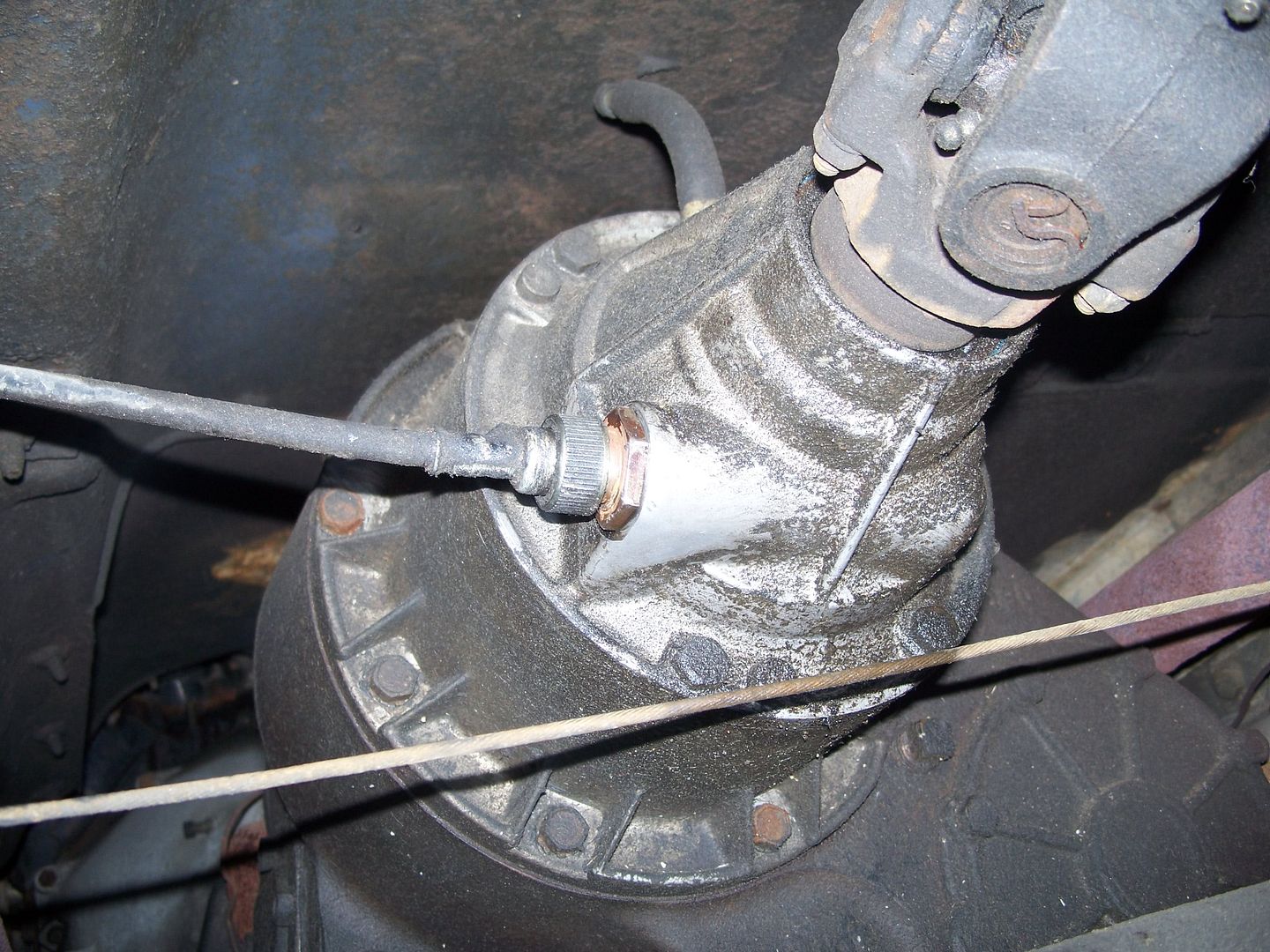 I believe that all NP203's came this way.
Thread
Thread Starter
Forum
Replies
Last Post
Steering, Suspension & Drivetrain
Steering, Suspension & Drivetrain
Steering, Suspension & Drivetrain