So, I got stuck for the first time
04-06-2012, 11:25 PM
So, I got stuck for the first time
---
Decided to take a couple friends out to the local trails around school at dusk and about 3 hours later we got back to campus. It would've been longer if not a couple of local hunters that came along.
So, all was going well until i decided to circumvent a particularly rocky (read as tall and undercarriage ruining ricks) by taking a side trail that looked to go around this part of the trail. I made it about 50 ft in before i go over a large rock, then plummet down into a foot of just wet mud. It was nighttime by now, so I didn't see this coming at all. Needless to say, there was no getting out of it especially with open diffs and mud all around.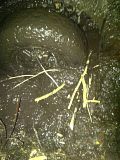 front tires stuck in the mud, I could just see the tires sinking. they just flung muddy water all over the place, I have no idea how my friends didn't get covered.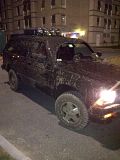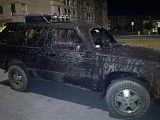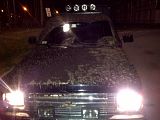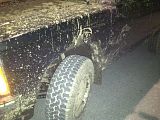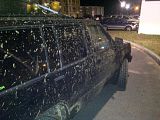 My friends were real troopers here. One went out to the other end of the trail to attempt to flag down a passing truck for help while the other stayed with me to try to shove sticks and stones under the tires as a last ditch effort to free my truck. A couple locals showed up with a chain and managed to tow me out no problem. all my thanks goes out to them. they were real good sports about it. Yup, that's my story, lots o fun and lots of cleanup.
04-06-2012, 11:57 PM
---
Yeah the first time is always fun. Glad you got out ok.
04-07-2012, 10:35 AM
---
Welcome to the club!! lol
04-07-2012, 02:55 PM
---
I wish I had more pictures! Here's what it looks like in the daylight. I also forgot one of my tools at the trail, so I went back for it and took some pix of the place while I was out there.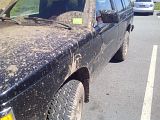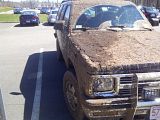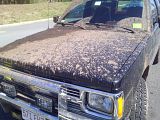 Here's the place it happened. that puddle is about a foot deep. And the rock on the left(where you can see three logs sitting beside each other) is right about where the middle of my frame was on the passenger side.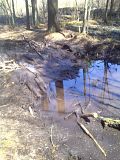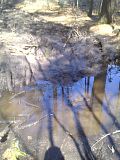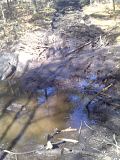 04-16-2012, 09:58 AM
Thread
Thread Starter
Forum
Replies
Last Post