Spring Fever 2012 pics...
05-27-2012, 09:48 PM
Join Date: Nov 2007
Location: Ottawa, Canada
Posts: 611
Spring Fever 2012 pics...
---
I only wheeled 1 day. Blew a lower ball joint on the rock pile at the end of day 2... So didnt get much wheeling... Here are pics of my carnage and links to the OVO site thread and gallery...
Rock pile I broke on: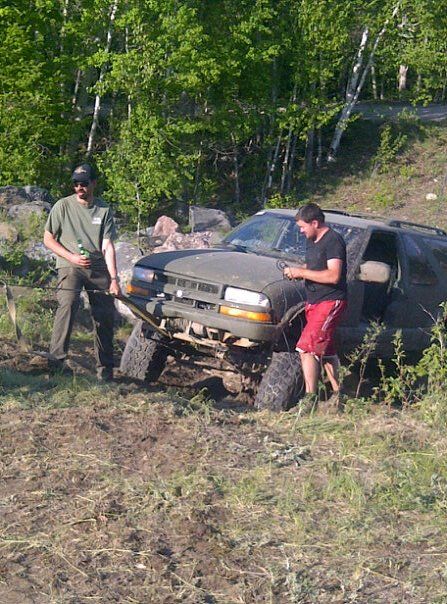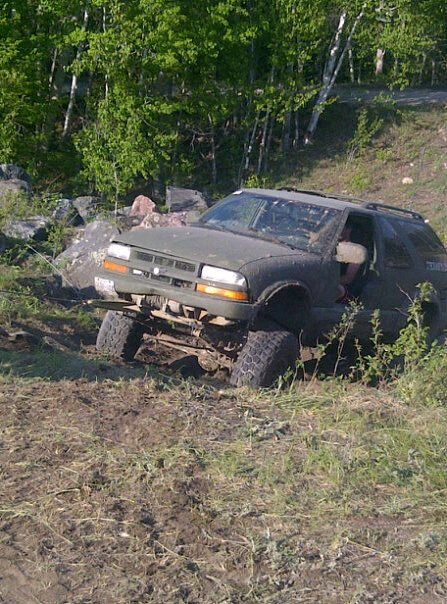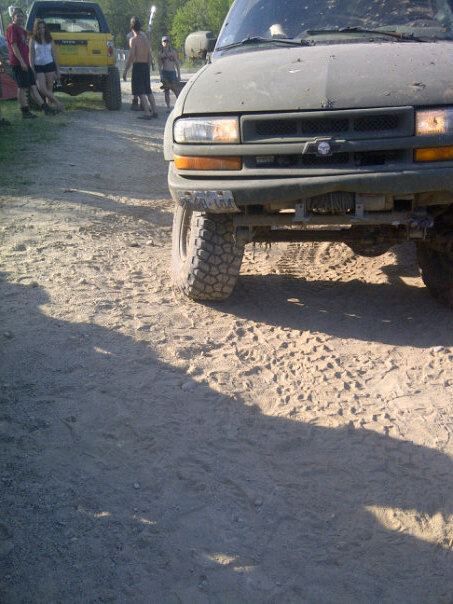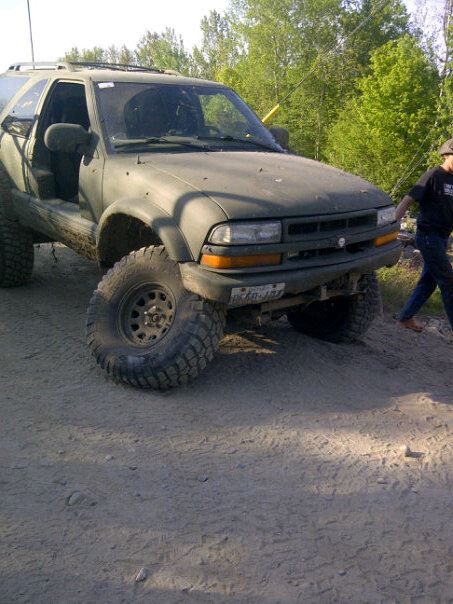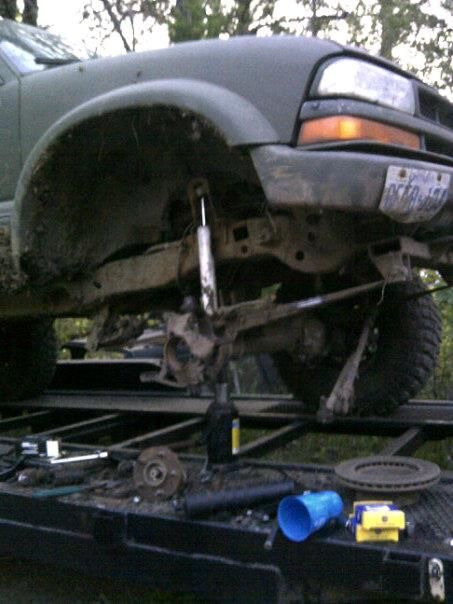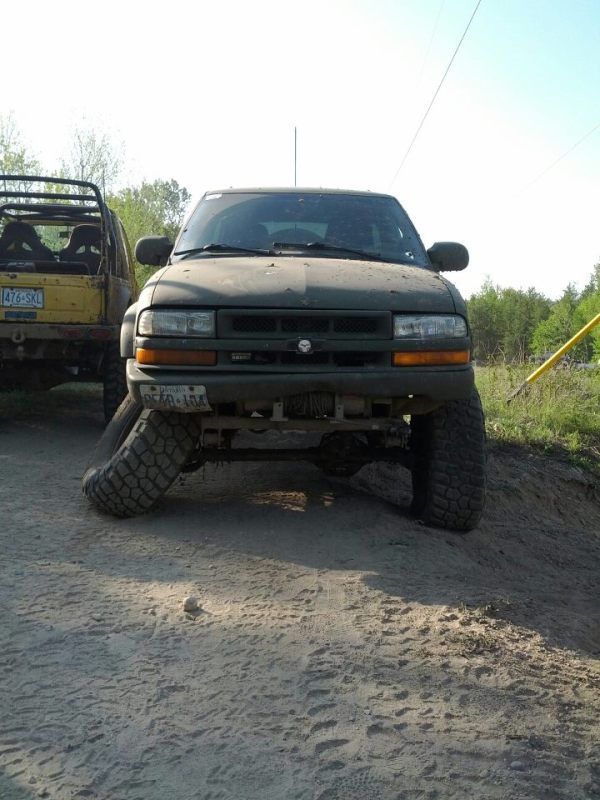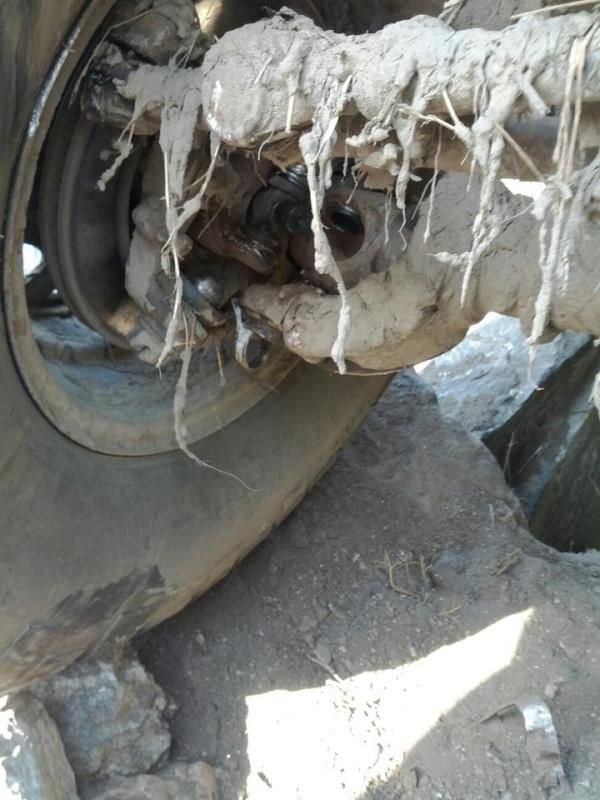 And hours before it broke: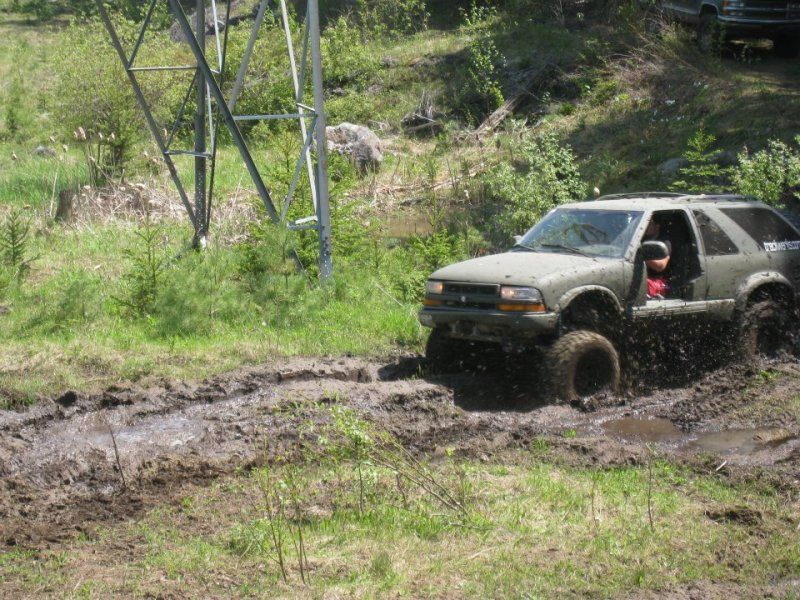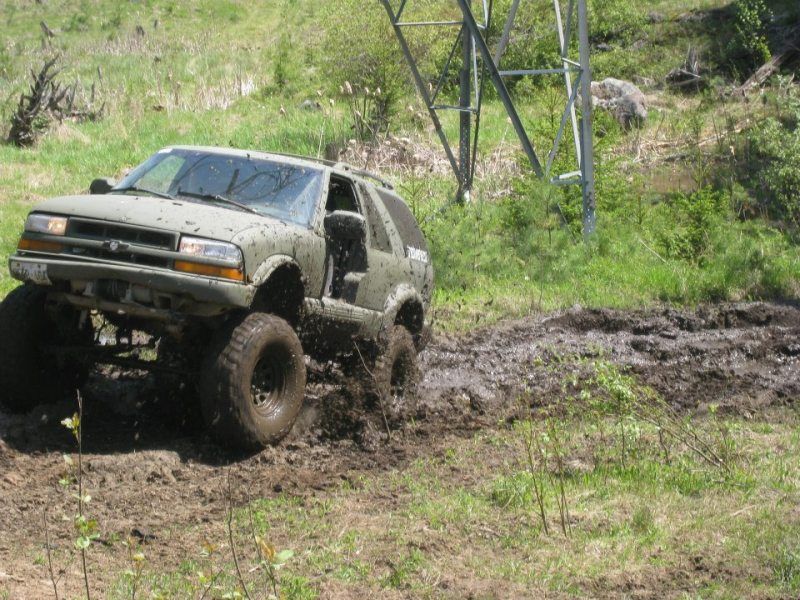 Thanks for the great turnout everyone!
!
Adrian's Pics
---
Last edited by Logan; 05-27-2012 at

09:55 PM

.
06-03-2012, 07:13 AM
Join Date: Nov 2007
Location: Ottawa, Canada
Posts: 611
---
Bowtie sticker has been on since I bought it almost 4 years I think now. Found it on ebay while browsing for crap to buy... Almost time for a new one. The weekend was a blast! Put my truck through stuff I didnt think I can do. And while running an open rear diff too.
I just bought a new body and frame, so im going to build that one more capable for the trails. Also have a ford 8.8 to install so I get disk brakes back in the rear.
---
Last edited by Logan; 06-03-2012 at

07:18 AM

.
06-03-2012, 10:50 AM
---
Wow that's where I got mine & exactly how too! Just browsing for blazer chit & that popped up. People ALWAYS ask where I got it. CustomEmblems doesn't make them any more because GM wrote him & warned of copyrite infringement, lawsuits etc lol so he stopped advertising them. He told me a couple years ago that he still had a bunch but couldn't advertise them. Sold me an extra for $9 incl delivery.
It is surprising at times what these things can do with the right person at the wheel... I see the KM2's on it as well - Nice tires!!!
06-04-2012, 01:43 PM
---
Looks like a blast!! Sucks about the damage but hey at least you know you drove it to its breaking point and had fun doing it. You got any better pics of your doors? I looks like you did a custom cut and then welded metal back in to fill the gaps correct? I have been pondering picking up a spare set of doors to do this to and you are the first I have seen with a similar idea. Looks good I like it alot.

Edit: I just found your build thread and saw the pics of the beginning of the doors but nothing of them finished.
---
Last edited by rexmburns; 06-04-2012 at

01:57 PM

.
Thread
Thread Starter
Forum
Replies
Last Post