Offroad bumper
09-20-2018, 08:00 AM
Join Date: Sep 2018
Posts: 1
Offroad bumper
---
hi I have a Chevy blazer zr2 2005 and I am looking everywhere online for bumper and I canít find a company that make them I am wondering if you guys new one or a another year that could fit on mine
09-20-2018, 05:20 PM
09-20-2018, 05:28 PM
---
09-21-2018, 09:57 PM
---
So are you looking for one for just looks, or serious functionality?
Unless you're spending more than a couple days a month on the trails, or maybe it's just a tail rig and you're actually planning on beating on the bumper, I personally don't see the need to install a $1000+ fully plated winch bumper on a daily driver, unless you've got the money to throw at a 20 year old daily driver then by all means...
If you're only after the looks part, will a simple brush guard fit your needs? Will cost you a FRACTION of what a fully plate winch bumper will cost you, even give you a spot to mount some extra lighting if you wanted to.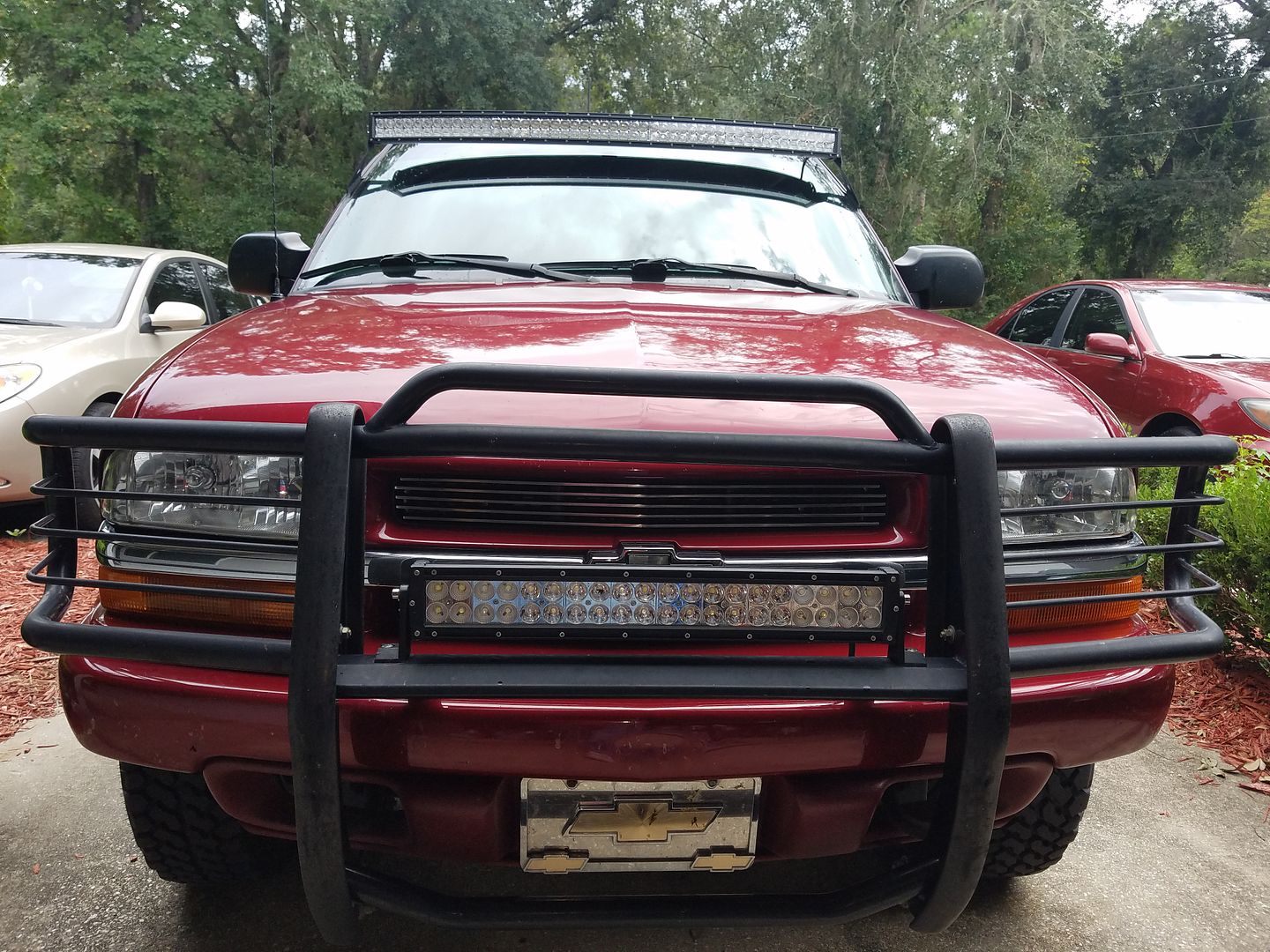 If just want something to mount a winch to, there's stand alone winch mounts for the S chassis as well. Google search "4wdfactory s10 winch mount", I'd add a link but for some reason their web site actually refuses to load for me right now... Gives you the spot to mount the winch, two recovery points, and bolts to the frame, tucks into the bumper mostly for a pretty clean look.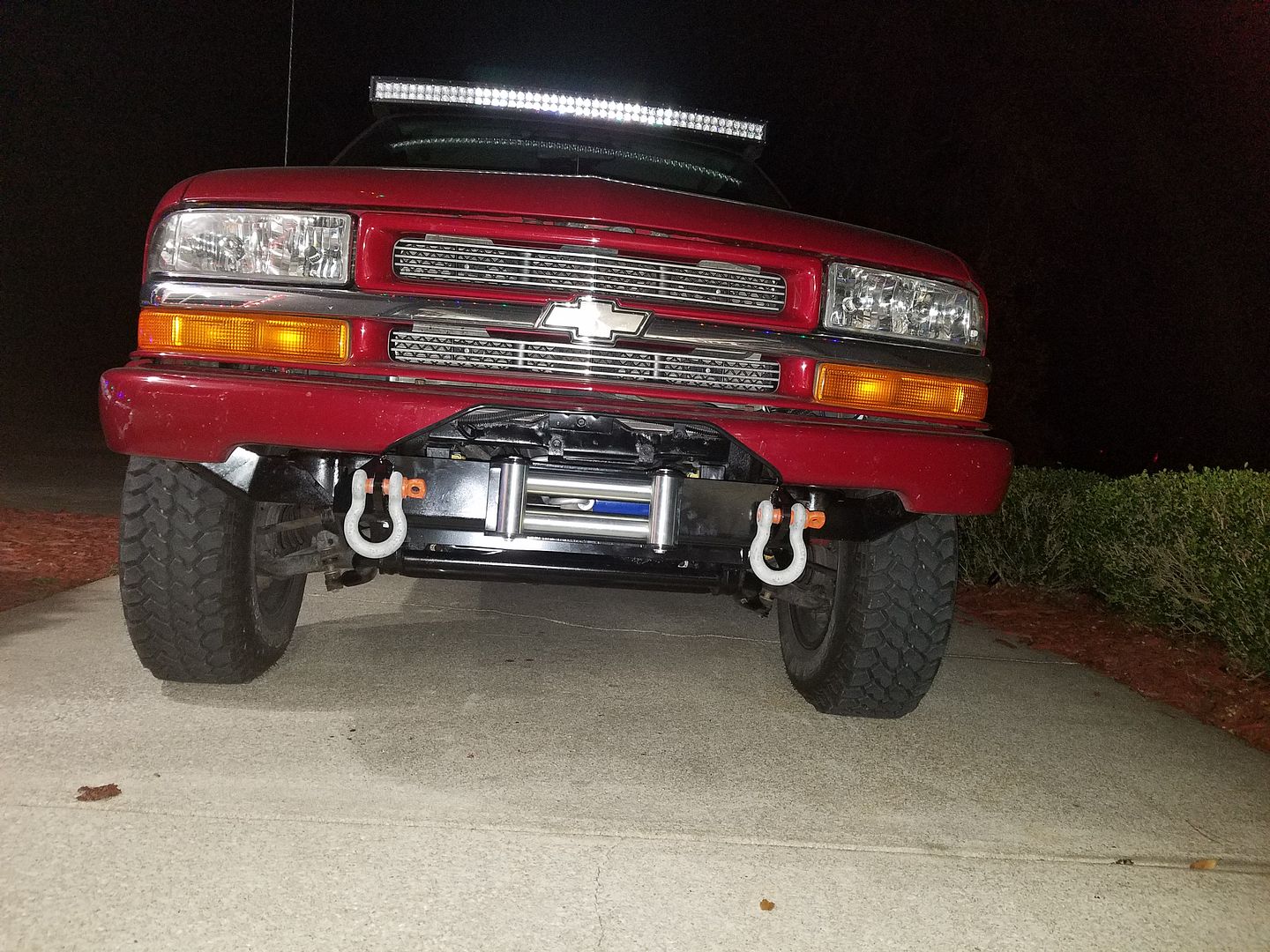 I actually went with both of my above options; I combined the cheap brush guard with the winch mount and they fit together like they were made to match. The truck is my daily, I've always liked the looks of a brush guard, it sees the trails maybe once every other month, the winch is great insurance for when I do get on the trails and if I need to help out someone else, I used the brush guard to mount a small LED bar too which makes for a GREAT night time winching light, for myself it was the perfect setup; both form and function.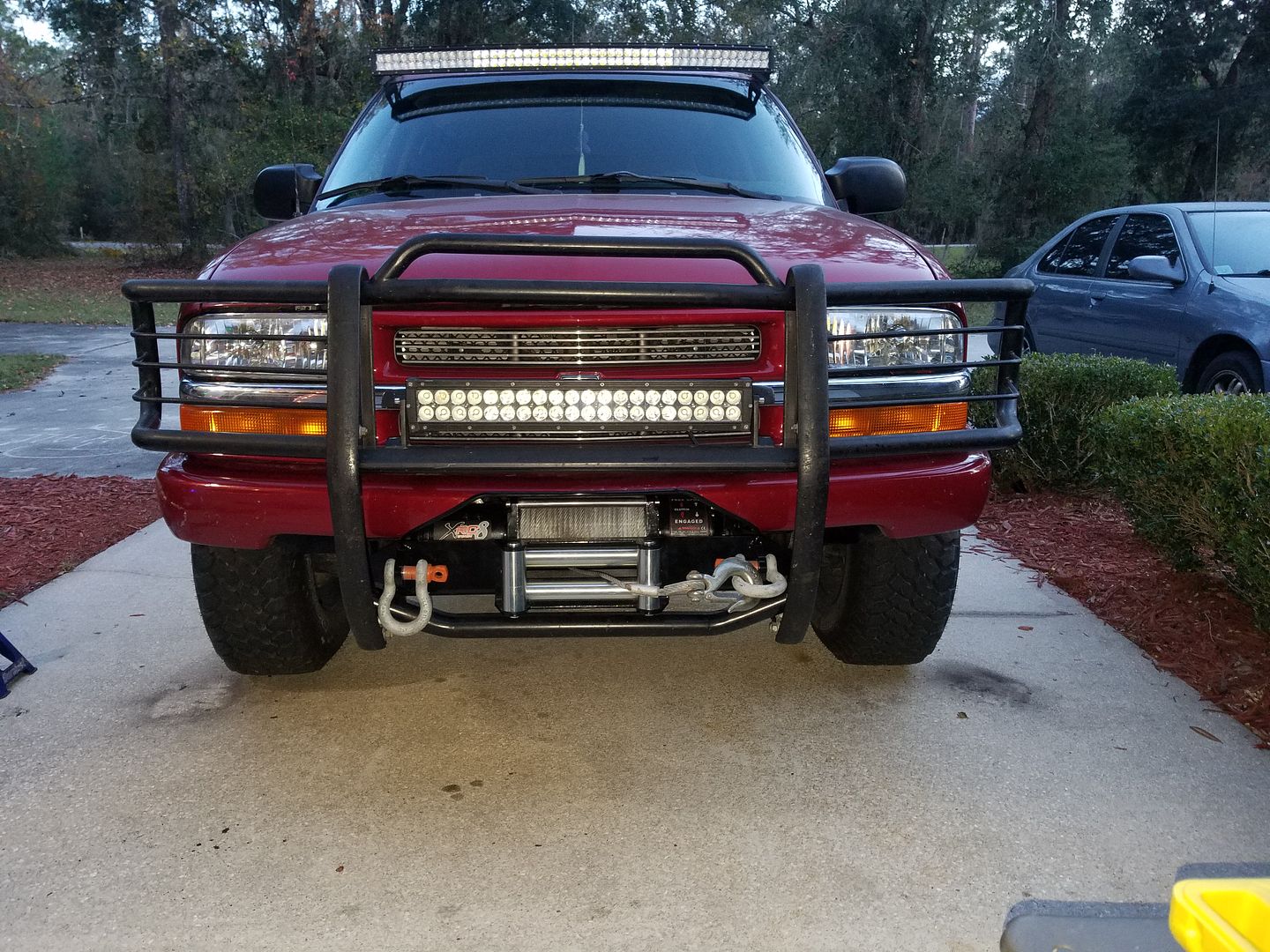 ---
Last edited by blazen_red_4x4; 09-21-2018 at

10:00 PM

.
Thread
Thread Starter
Forum
Replies
Last Post