My 94 Tahoe LT
04-06-2011, 12:53 PM
My 94 Tahoe LT
---
Got this back in December, it was straight stock with 130,000 on it. I have since replaced all the speakers (the stock ones sucked) and put in a Kenwood cd player.
I painted the bowtie black over the weekend and am pleased with the results.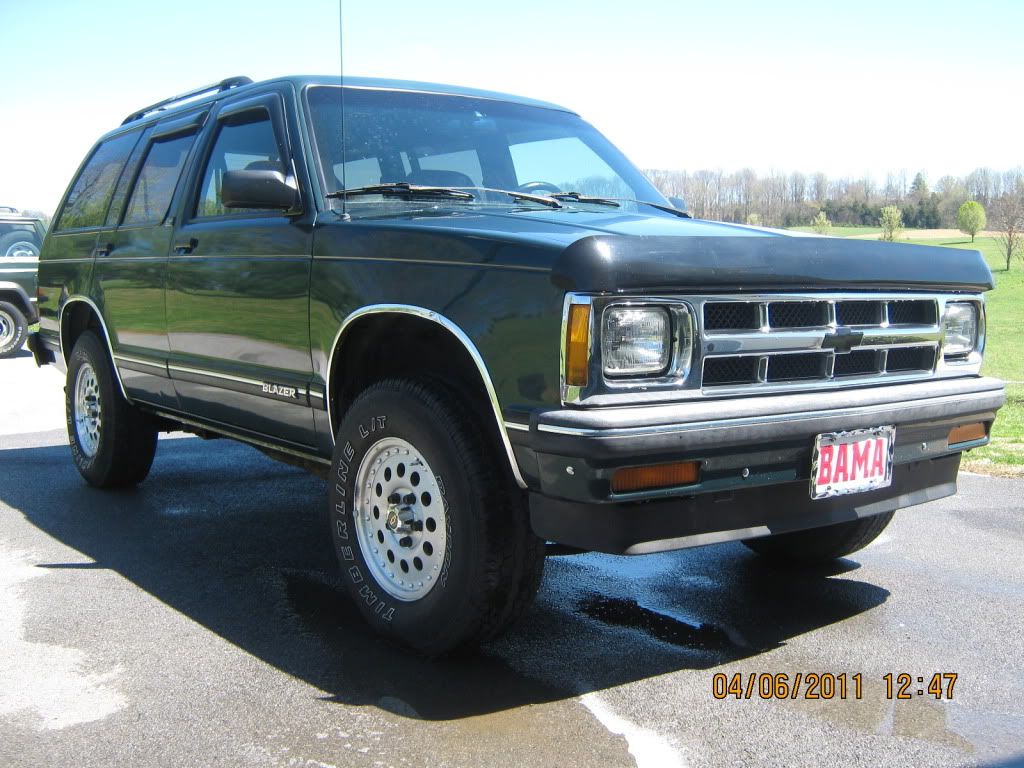 04-08-2011, 09:35 AM
---
Thats a good looking truck.
04-08-2011, 11:19 AM
---
Nice job not to many clean first gens left anymore
04-09-2011, 02:19 PM
---
Ya, I rarely see one that is not really trashed. I love having something that can go anywhere and still be a comfortable ride. The interior is VERY spacious and I love the leather seats.
04-09-2011, 02:23 PM
---
04-09-2011, 05:48 PM
Join Date: Jul 2009
Location: Oklahoma
Posts: 1,604
---
04-11-2011, 07:47 AM
---
For the most part yes, it is very clean. When I got it the interior was in pretty rough shape, everything seemed loose and rattly, only one speaker in the whole car worked, the glove box was missing, and the mats were the wrong size.

I have however fixed all that since then. I love interior work so I was actually glad there was some stuff to work on.
Thread
Thread Starter
Forum
Replies
Last Post
1st Gen S-series (1983-1994) Tech