Goodyear Wrangler Authority
10-29-2010, 03:59 PM
Goodyear Wrangler Authority
---
Anyone have these tires? I was planning on 30x9.5x15 BFG All Terrains but now I'm kinda leaning towards the Goodyears. They are a Walmart-only tire and they're like $130 each for 31x10.5x15
I've done a lot of searching and have found several threads regarding these on other forums but I thought I'd ask here so I'd get as much input as possible.
They are Made In USA and allegedly, the 31" (but not the other sizes) have the 'severe weather mountain/snowflake' rating. There are many good reports on them but being a Walmart-only, it begs the question of whether or not Goodyear 'cut corners' for a customer specific product to sell at a low price. (some posts have even suggested that Walmart licensed the Goodyear name and produced them on their own)
11-06-2010, 12:19 AM
---
Yeah I found a thread on cherokeeforum where a few people were reporting back after a year or so with them and they all seem to have pretty good reviews. I was able to get discount tire to pricematch some wrangler duratracs for basically the same price as the authority but I may have to hold off on the tire purchase for a couple of weeks and I'm not sure if their pricematch offer will be good then. If I can't get the wrangler duratrac, I'll end up going with these authority's.
They do look awesome
11-06-2010, 03:34 PM
Join Date: Nov 2010
Posts: 334
---
yeah i really like the duratracs also. i am still deciding what tires to run. winter is getting close and i want some new meats by then though. i have a set of hercules terra trac's in 30/9.50/15 that i am thinking about putting on there for the winter nice tires with a ton of tread left that came off my jeep. and they can be had pretty cheap. i can through a pic up of them if you want.
here they are not as beasty as the authorities or dura tracs but they are a pretty nice tire and they last for a good while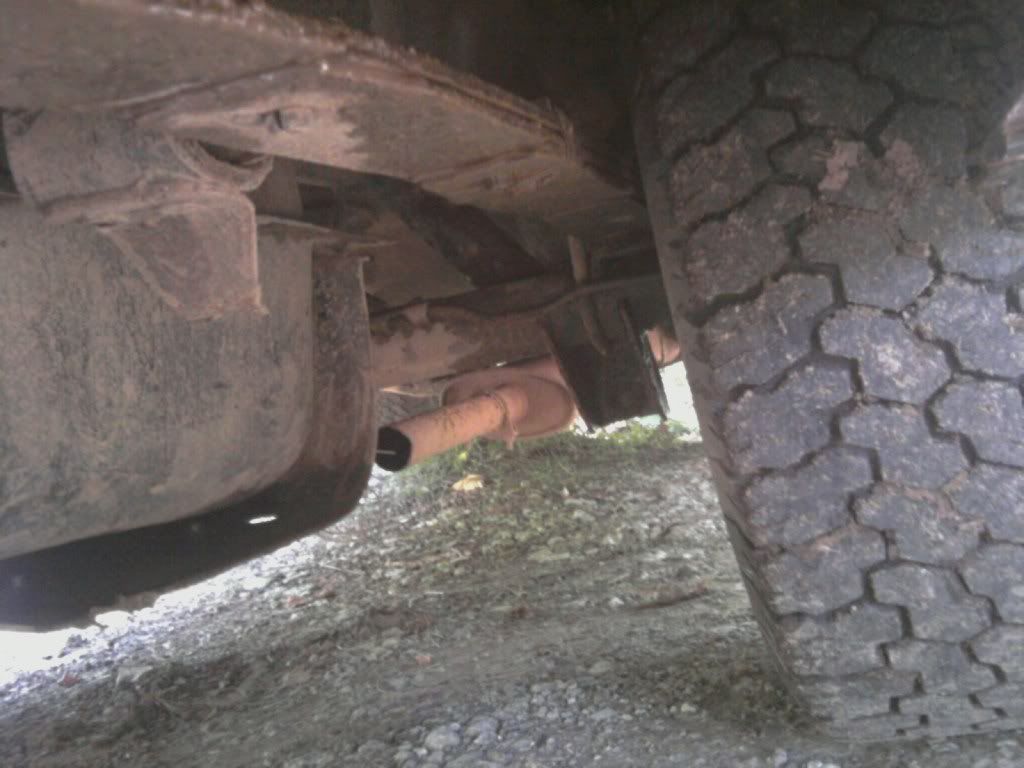 ---
Last edited by swartlkk; 11-06-2010 at

04:19 PM

. Reason: *Combining Consecutive Posts* - Please use the edit function to add additional information in your post if another member has yet to respond.
04-24-2012, 09:18 AM
---
Same as in Canada they sell em at Canadian tire to though so don't think there wall mart knock offs if there all the way up here as well haha. I'm getting some on sale for 160 normally 220 Canadian, that's the 31x10.5r15 it's the only metric for sale but thank **** cause that's the exact tire I was lookin for to! Gonna run them on my tb n' shkld 05 4x4 ls blzr 2dr stock rims.
04-25-2012, 09:33 AM
---
04-25-2012, 10:09 AM
---
Agreed!!! I have the RC control arms, 2 in shackles in the rear, and close to two inches cut off the back of my fender and I still rub alot. Granted I don't have stock wheels and spend alot of time offroad but I am running these tires. I had BFG A/Ts before and I rub way worse now. For an A/T tire these things have some pretty serious tread on them. That being said I do love them they perform really well on anything I drive them through, on, or over! I guess the point I'm trying to make is that you may still rub and yes like mdehoogh stated you will wear out parts faster. Oh and its a really good idea to get an alignment after you crank your tbars especially enough to try and fit 31" tires.
Thread
Thread Starter
Forum
Replies
Last Post