Soft eights on 2003 chevy blazer
10-30-2010, 06:55 PM
Join Date: Oct 2010
Posts: 13
Soft eights on 2003 chevy blazer
---
Hi i am new to the forums. I recently was searching the web for pics of a 2003 4wd blazer with cragars soft 8's. I found one which was linked to this forum web site. However i cant find it again. Can someone help me? It was a black 4wd 2003 blazer with a 2 inch body lift and the wheels i mentioned. This pic was great because my blazer has a 2 inch body lift as well.

If i cant get a link to this, can someone maybe send me a pic of their 2003 ish blazer with cragars?

I would like to view some more pics before i get them to make sure they are what i want.

Thanks in advance for any replies.
---
Last edited by Vinman; 10-30-2010 at

08:40 PM

. Reason: i didnt mention it was 4wd
10-30-2010, 07:19 PM
---
came across this one, its CraigSnedeker's 95 4 dr
think he photoshopped them in?
11-02-2010, 01:39 PM
Join Date: Feb 2010
Posts: 41
---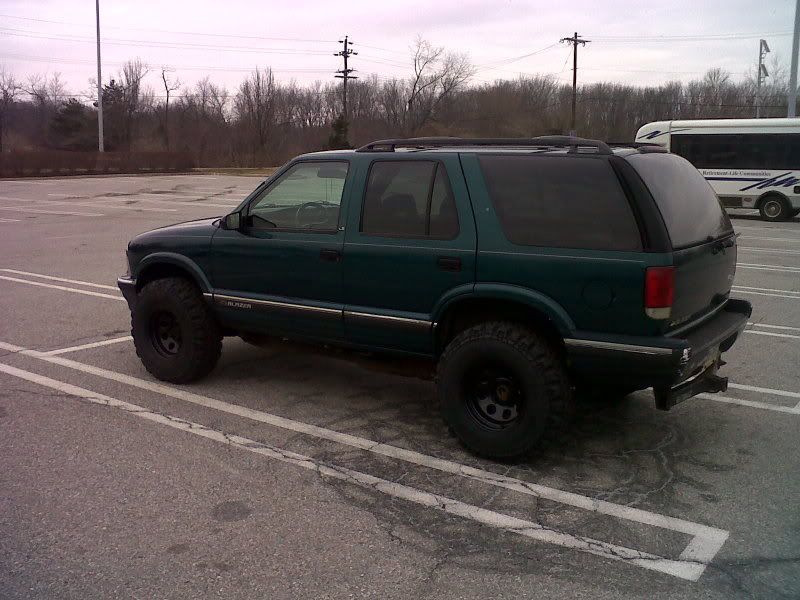 12-30-2010, 12:45 PM
Thread
Thread Starter
Forum
Replies
Last Post
2nd Gen S-series (1995-2005) Tech
1st Gen S-series (1983-1994) Tech