How to post vehicle info under name
12-28-2009, 01:43 AM
Join Date: Jan 2009
Location: Connecticut
Posts: 108
How to post vehicle info under name
---
I noticed when people post that it has their vehicle info under their name. I'm not talking about in the signature section under every post, but under their name when they make a post. This is the section where it has my name "pmezo", my member status "new member" and then there should be my vehicle status. How exactly do i post that?
12-28-2009, 02:20 AM
Join Date: Dec 2009
Location: Council Bluffs Iowa
Posts: 197
---
12-28-2009, 05:18 AM
---
I think he was referring to the Garage section of the forum, not a sig (as he mentioned in his post...). You can have a virtual "Garage" on the forum where you store all your vehicle info. The info appears under your username here: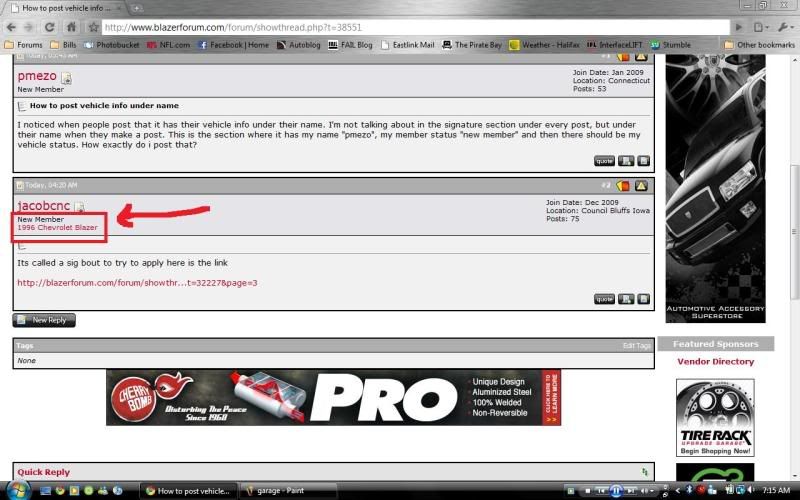 You can enter into your Garage by clicking the Garage link on the top menu bar: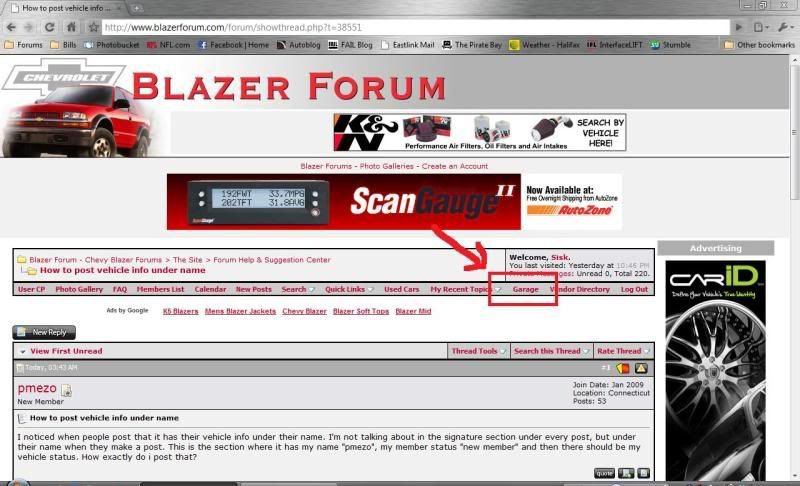 Then click on "Add New Vehicle" to input all your info. After you do that you will have a link to your garage appear under your username. You can add multiple cars to your garage.
12-28-2009, 10:36 AM
Join Date: Dec 2009
Location: Council Bluffs Iowa
Posts: 197
---
Your right Sisk I read that wrong
Thread
Thread Starter
Forum
Replies
Last Post
Website Problems and Suggestions
Steering, Suspension & Drivetrain