[PROJECT] Shotgun shell sewing box
03-16-2012, 12:32 PM
[PROJECT] Shotgun shell sewing box
---
My Dad's birthday has come and gone and I was having trouble figuring out a gift for him. Everything he wants/needs is well out of my budget. He mentioned recently that he found some old boxes in barns that were being torn down so he grabbed them. My belated birthday gift idea finally came to me!
My plan is to take this old sewing machine accessory box and convert/repurpose it to carry shotgun shells. I'm leaving the outside as-is so it remains old looking. Inside is getting a new liner (black suede maybe?) and sections of a bandolier attached to each folding side.
On with the pictures!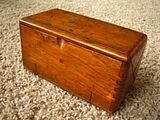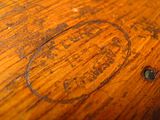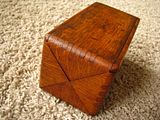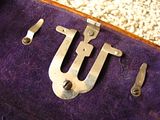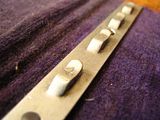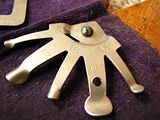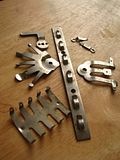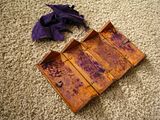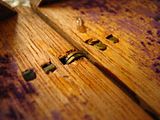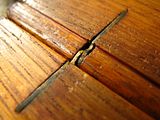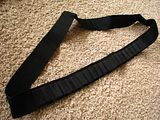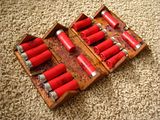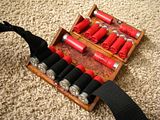 Comments/feedback/suggestions welcome!
03-16-2012, 12:55 PM
---
I gotta say that's a pretty awesome idea!! Most of the time the best gifts come from the heart and not the wallet anyway. I don't know you or your father but I'm sure he will love it. Tell him happy belated birthday from Blazer Forum!!!!
03-17-2012, 11:46 PM
---
Picked up some black material today while out with the Wife and before delivering the ZR5 rims. Decided against suede. Went with something with a little texture and a little stretch. Sanded the insides of the box and am currently testing the spray adhesive to ensure it will hold as needed before final assembly. Pics tomorrow.
Thread
Thread Starter
Forum
Replies
Last Post