Finally DONE!!!
04-08-2011, 10:20 AM
Join Date: Feb 2008
Location:
Posts: 32
Finally DONE!!!
---
Took a while, mostly not working on it more than working on it.........
Drove it all this week working out the bugs from sitting for five years but the kid is driving it today for the first time!!!! Still a few minor bugs to fix but nothing major. Glad it's FINALLY done!
Before.......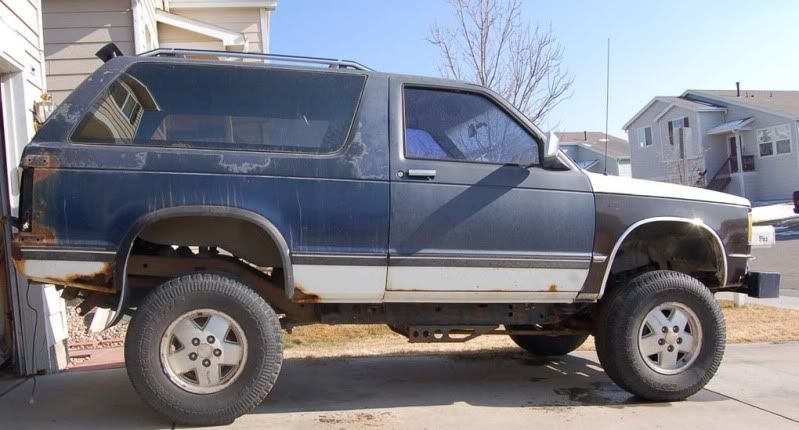 After!!!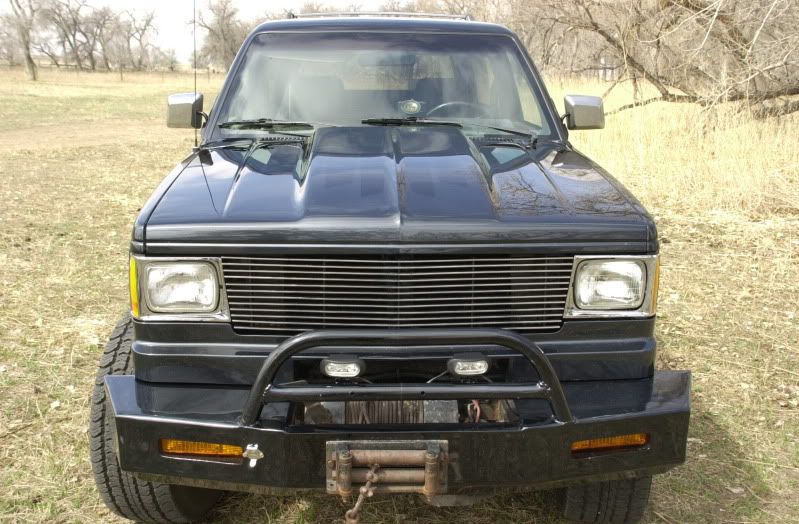 04-08-2011, 01:02 PM
Join Date: Mar 2010
Location: Akron, OH
Posts: 44
---
Very nice work man! It looks almost exactly like the one I'm working on. Did you fab the bumper? Really good lookin' rig. I love the old rally wheels on our little Blazers and s-10's. If you could please post some pics of the winch mount to the frame. Have a good one!
04-08-2011, 03:21 PM
Join Date: Feb 2008
Location:
Posts: 32
---
I fabbed the bumper several years ago when I had my first Jimmy. I cut off the factory bumper mounts and used a piece of 4 inch channel for the bumper mount, cut off the bottom of the channel so it would fit over the frame rails, drilled, and bolted in place.
Gonna do a rear bumper with swing away tire carrier soon, kid wants it to hold a gas can and a high lift as well. Should be a fun project.
04-11-2011, 10:46 AM
---
it almost looks like a full size blazer at first glance. Not to many people put the rally wheels on their blazers, it looks sick thou, lol its screaming V8 swap thou that thing would be mean as hell with a 350
Thread
Thread Starter
Forum
Replies
Last Post