NVANZEE's build
07-19-2011, 09:01 PM
NVANZEE's build
---
Well i keep putting this off so i decided i should start one before a get farther behind. lol I bought the blazer stock with 97k on ii in the fall of 07. Since then i have put WAY to much time and money into but i keep on going. I will be adding lots of pics when i have time to upload them. So far i have put roughly 10-12k into it as i seem to do everything i want to on it. I have done everything on this myself other than the trans rebuild. I did pull it and reinstall it though.

So far i have done:
2in body lift,
6in superlift
33x12.5x15 BFG mud terrain KM2's
procomp rock crawler 15x8 wheels
rough country upper control arms
re-arched rear leafs
energy suspension poly leaf spring and body mount bushings
all new seals and bearings in front and rear differentials
swapped 3.42 gears with 3.73
rebuilt trans with HD parts
9500lbs rough country winch
custom steel front bumper( still needs some work)
installed roof rack of a 4dr since its longer
custom light bar
4 100w KC 5x7 lights mounted on roof
2 100w 2x5 lights mounted facing the rear
HID 6k low and highbeam head lights
aftermarket tail lights
clear front side marker lens'
HO alternator
full aluminum 2 row radiator
pcm tuned by pcm4less
egr, evap, and cat removed
flowmaster supper 44 muffler
optima yellow top battery
swinging tire carrier removed and holes welded and painted

Now for the interior:
all dash lights replaced with red LED's
dual battery in side storage compartment (kenetic racing series)
aux, fuse panels with relays
custom switch panel in front and rear
800watt power inverter hidden in jack storage compartment
aftermarket heated seat
installed long overhead console
tinted windows
alpine type R speakers front and rear

Future mods:
350 swap
custom steel rear bumper with tire mount
rear e-locker
build rear storage drawer
onboard air (already have compressor)
install amp for speakers (already have amp)
double din touch screen deck
new front switch panel


I will try to start getting pics up this week
11-24-2011, 11:02 PM
---
well i have been extremely busy lately and im way behind on this thread. Since i have done so much to the blazer already and it will take for ever to start from the beginning. I think i will start off with my current project until i find time to go through all my pictures and start from day one.
My current project involves this
Yes, that is a 5.7l 350 out of a 98 k1500.
I completely tore it down and sent the block and heads in to be inspected. I also had the block bored 30 over.
I bought new Hypereutectic Flat Top pistons along with clevite performance rod and main bearings.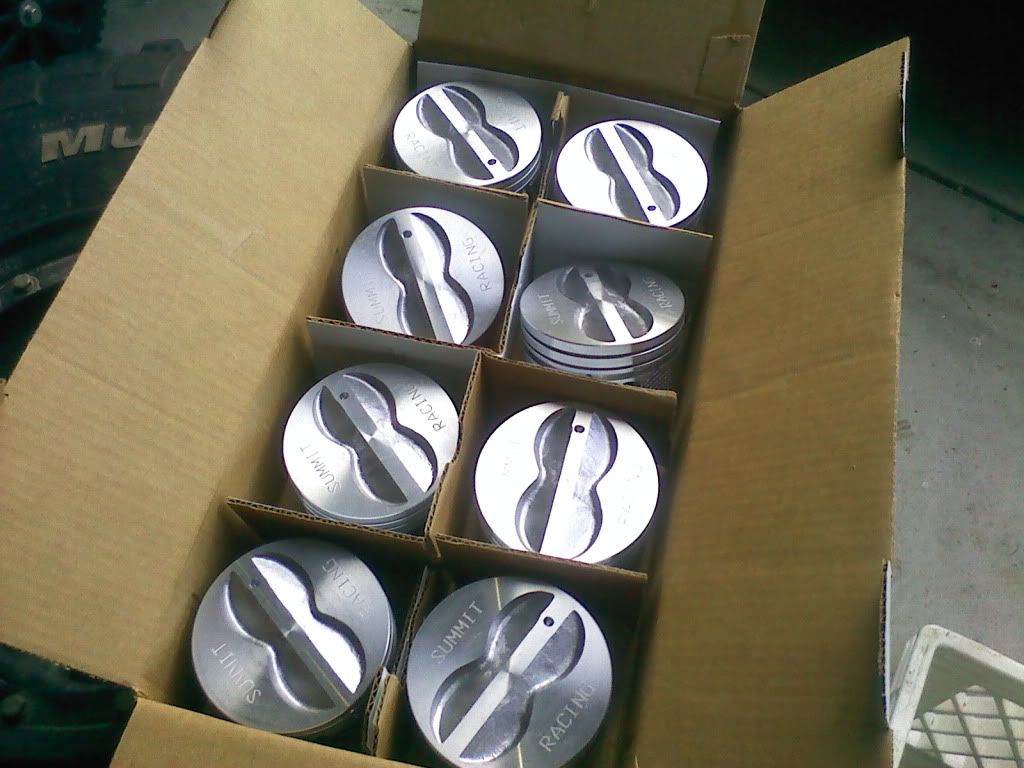 I also bought a new cam and valve springs. The cam is a comp cams xtreme 4x4 with 260/264 duration and .474/.474 lift
Decided to get new full roller rocker arms too.
Forgot to take pics after i put the bottom end together but heres one with everything but the intake on.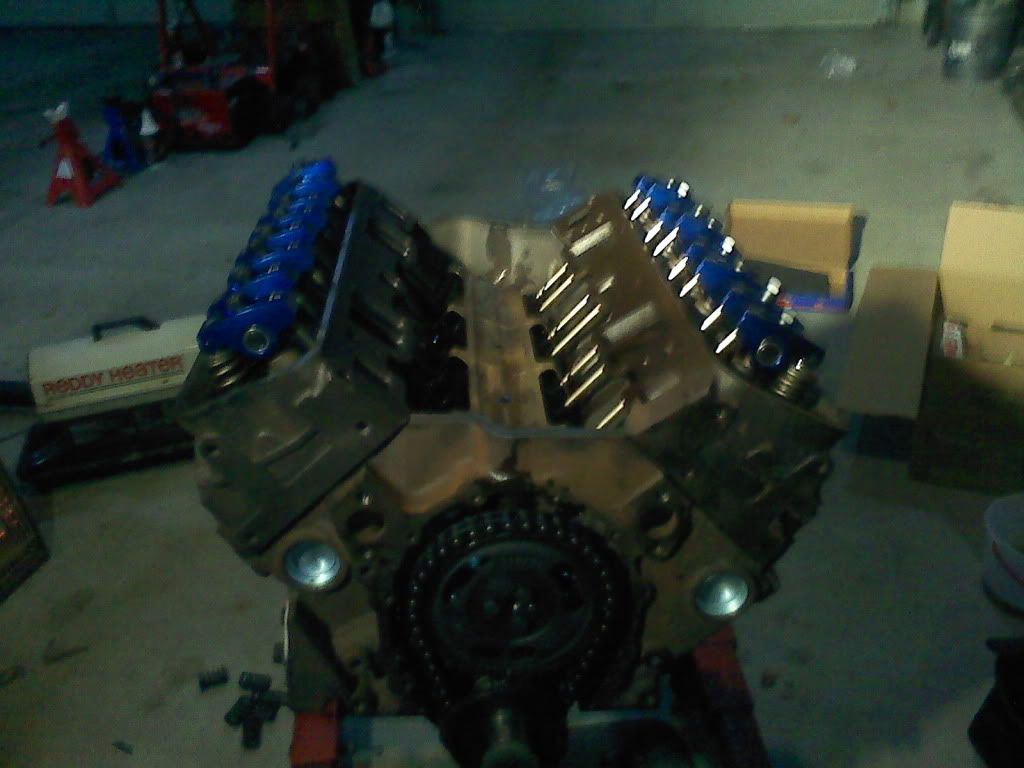 Here it is completed minus the front accessories and brackets.
I will be stating the swap this weekend! I will try to update this when i can.
11-25-2011, 12:11 AM
---
That treefitty will wake a s-series up. I love swapping them and always regret getting rid of them until I start on another.

My next one is gonna be my first s-series lx swap. I've helped on a few in different trucks but haven't owned my own yet. Just gonna wait till I get done with the sfa first so I can use more 2wd parts instead of having to custom do everything.

I really don't like anything about 2nd gens but yours is one of the few (I can count on one hand) I actually do like the looks of.
11-25-2011, 09:12 PM
---
hers a pic of the motor completed minus the alternator before it goes in. It has a brand new water pump and power steering pump.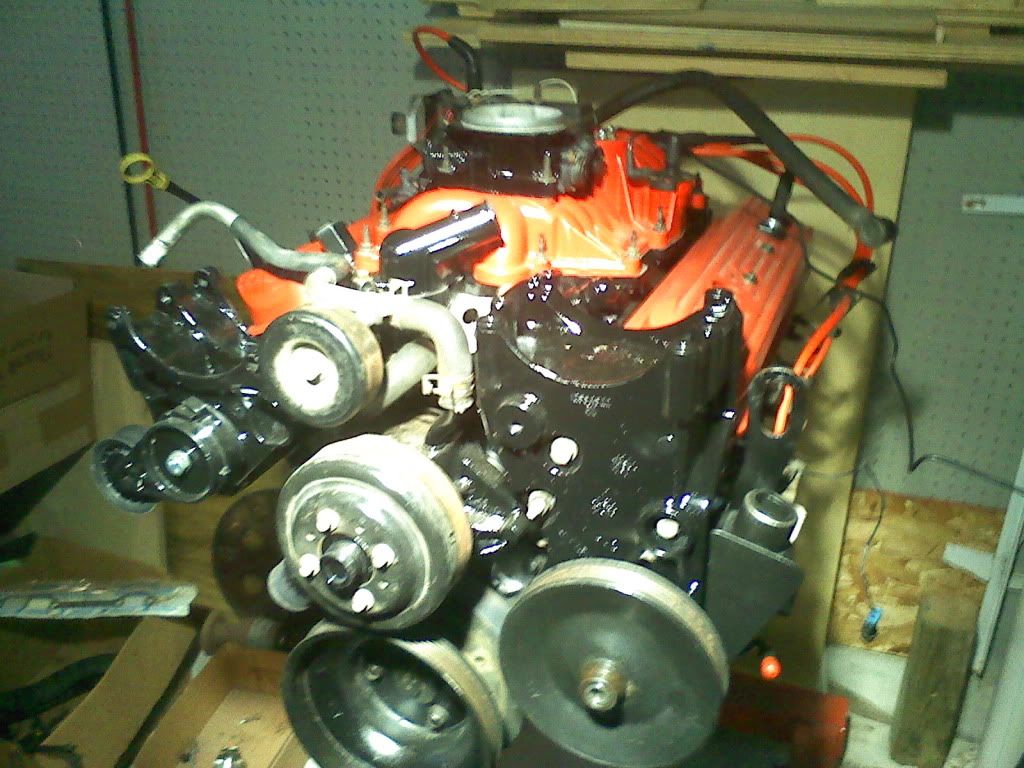 11-27-2011, 10:28 PM
---
After 4 hours of work i had the front clip off.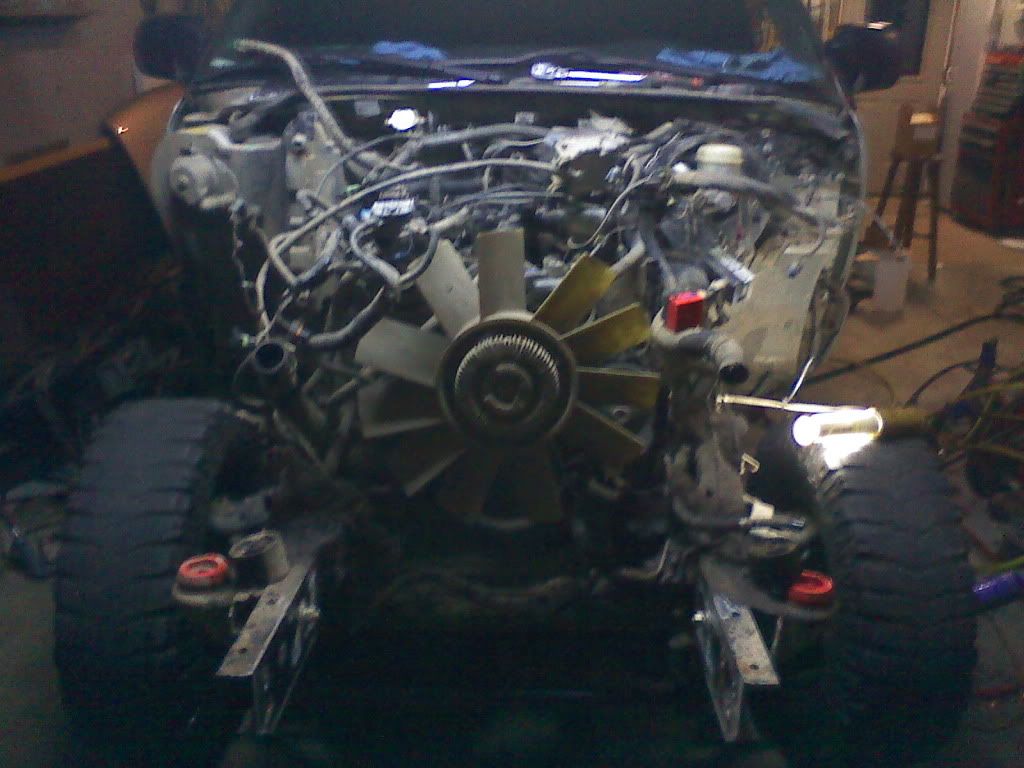 And roughly 4 hours after that the motor was sitting on the ground
Right now the firewall is almost completely stripped as im going to paint it with hurculiner. I also plan on using it on the frame in the front too. Im waiting on a new heater box to come this week. It is for non ac so there wont be the evaporator under the hood and i will have room for a second battery. Im also replacing the master cylinder and installing a proportioning valve and getting rid of the abs. Along with replacing the front brake lines with copper easy bend lines. Im picking up a new power steering gear box and new idler and pitman arms sometime this week too. Im hoping to get all that done this week and possibly get the new motor in next weekend.