Cheap Headers
01-19-2012, 04:07 PM
Join Date: May 2011
Posts: 25
Cheap Headers
---
I have a 1990 Fullsize Blazer. Its a 350, and 4x4. Im 18 and don't exactly have a huge income, but i want a set of headers. Anyone know of a good place to get them? I don't really care if they are new or used as long as they aren't bent or to rusty, and are priced right. I found some on Summit for $109 but didnt know if there were any cheaper places.
01-19-2012, 05:28 PM
---
Check around on craigslist etc too. I saw a set for 40 bucks.

100 is about as cheap as you can get it.
01-22-2012, 02:33 PM
Join Date: May 2011
Posts: 25
---
Will headers off a 1974 350 fit on my 1990 350? Does it matter if they are 4x4 or 4x2?
01-23-2012, 01:21 PM
---
Cheap headers are thin walled and rust out fast. The flanges are thin and warp easy leading to leaks and if that aint fixed will burn valves out fast. Often times are poorly designed and don't fit right. You are better off saving for awhile and getting good ones.
01-23-2012, 01:36 PM
Join Date: Jan 2012
Location: Oregon
Posts: 317
---
I agree with neo. , except for the rust out part... Why do you want headers in the first place? They are a pain in the ****... You have to continually tighten them against the head or spend some good money on locking header bolts. They will leak at the collector and the ticking sound will drive you crazy. You will burn your spark plug wires on them and it is almost impossible to change some of the spark plugs. You need to have a bung welded in for your O2 sensor if you want your TBI to continue to work. You will have to move some of your accessory brackets because they use the manifold bolt as a mounting point...

Oh, and you need to have somebody weld up new exhaust.

Your cheap headers just turned into a major project... and the benefit is better low end torque.

Oh, and I forgot that it will raise the temperature of your engine compartment by 10-40*.
01-23-2012, 01:41 PM
Join Date: Jan 2012
Location: Oregon
Posts: 317
---
To answer your question... Get some headman headers from Summit Racing, if you're set on getting them they have the best "affordable" set around.
And a mod I like to do with the thin flanges is to cut them in two places. It will get around the warping that is common with the thin flanges. Each port has bolts holding them in place.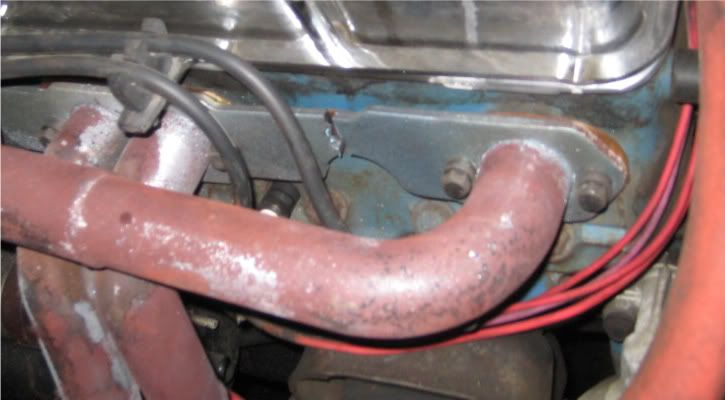 Thread
Thread Starter
Forum
Replies
Last Post
Headers, Intake, & Exhaust
Headers, Intake, & Exhaust
Headers, Intake, & Exhaust
Headers, Intake, & Exhaust
Headers, Intake, & Exhaust