New tires!
08-29-2009, 01:13 AM
New tires!
---
I wore out my old P235/75R15 BFGoodrich Long Trails. They rubbed with the lowering kit, so I decided to go with a smaller tire. I also decided to go with a black wall because the white letters never stayed clean for more than a couple days. I ordered Goodyear Assurance TripleTread P215/70R15 tires from Walmart last week and had them put on yesterday. I had no idea that if you wanted tires installed that are not the same size as what is specified on the information sticker, walmart will not put them on. They will allow you to bring in the rims and have them mounted.
Let me know if you have had any experience with these tires. So far I really like them, they are grippy, ride much better than the BFGs, and handle water really well (it rained today)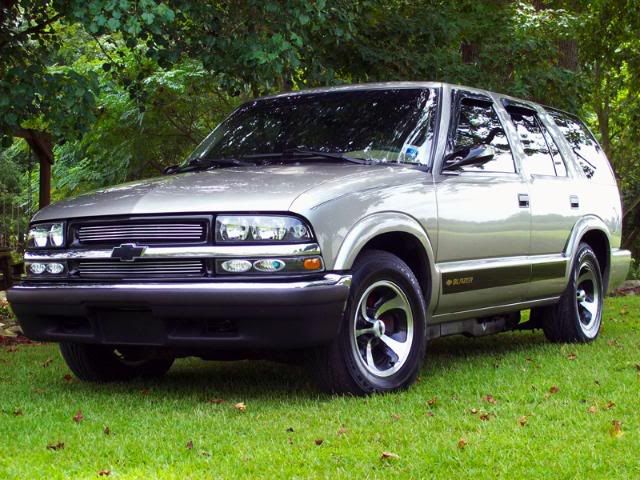 08-29-2009, 01:51 AM
---
09-01-2009, 08:39 PM
---
Looks better with the smaller tires.
You should paint your frame. I painted mine several months back and it looked much better afterward.
09-02-2009, 02:10 AM
---
My wheel well paint is deteriorating as well. Did you use a particular type?
09-02-2009, 06:45 AM
Join Date: Mar 2009
Location: New Jersey
Posts: 139
---
yea mine too is it the bed liner paint?
06-16-2011, 08:48 PM
Join Date: Sep 2010
Location: stratford ont
Posts: 69
---
i got a chance to get cheap p215 75r15 bf good. mud terrains are they really that much smaller then a p2357515 stock tire?
Thread
Thread Starter
Forum
Replies
Last Post
Steering, Suspension & Drivetrain
2nd Gen S-series (1995-2005) Tech
Steering, Suspension & Drivetrain