Wheel size for level
06-01-2018, 08:42 PM
Join Date: Jun 2018
Posts: 1
Wheel size for level
---
I just got a 05 blazer 4x4 that's just the base sport model. Recently put some 29" good year all terrains on it. Looking to get a small level in it ( probably 2" front 1"rear). Will probably get some rims that have slight offset and wondering if my 29's will look odd on the level I want? Does anyone have this setup and have pictures? Thanks in advance.
06-03-2018, 11:21 AM
---
With a shackle and torsion bar adjustment lift, I put on some roughly 29" tall tires as well as some 1.5" spacers, and I didn't like the way it looked... Tires were too small and stuck out too far in my opinion... Just wasn't proportional. Taking the spacers out a little helped, but they still looked too small.
I eventually went to 31's, and although it's a TIGHT fit that took some hammering of the bottom rear of the front fenders and trimming (or getting rid of) the front lower valance, they do fit, and come VERY close to touching the frame rear of the front suspension, but without wheels that have a little more offset than factory they would rub the sway bar, and frame for sure so keep that in mind; I wouldn't even try to run 31's on stock wheels because you would definitely run into frame and sway bar rubbing issues when turning to full lock.
To me, the 31's really filled it out and look WORLDS better on the truck now. My gas mileage went to hell because it's still geared for the stock tire size lol but it's a paid for vehicle with no monthly bill, so I don't mind paying a little more for gas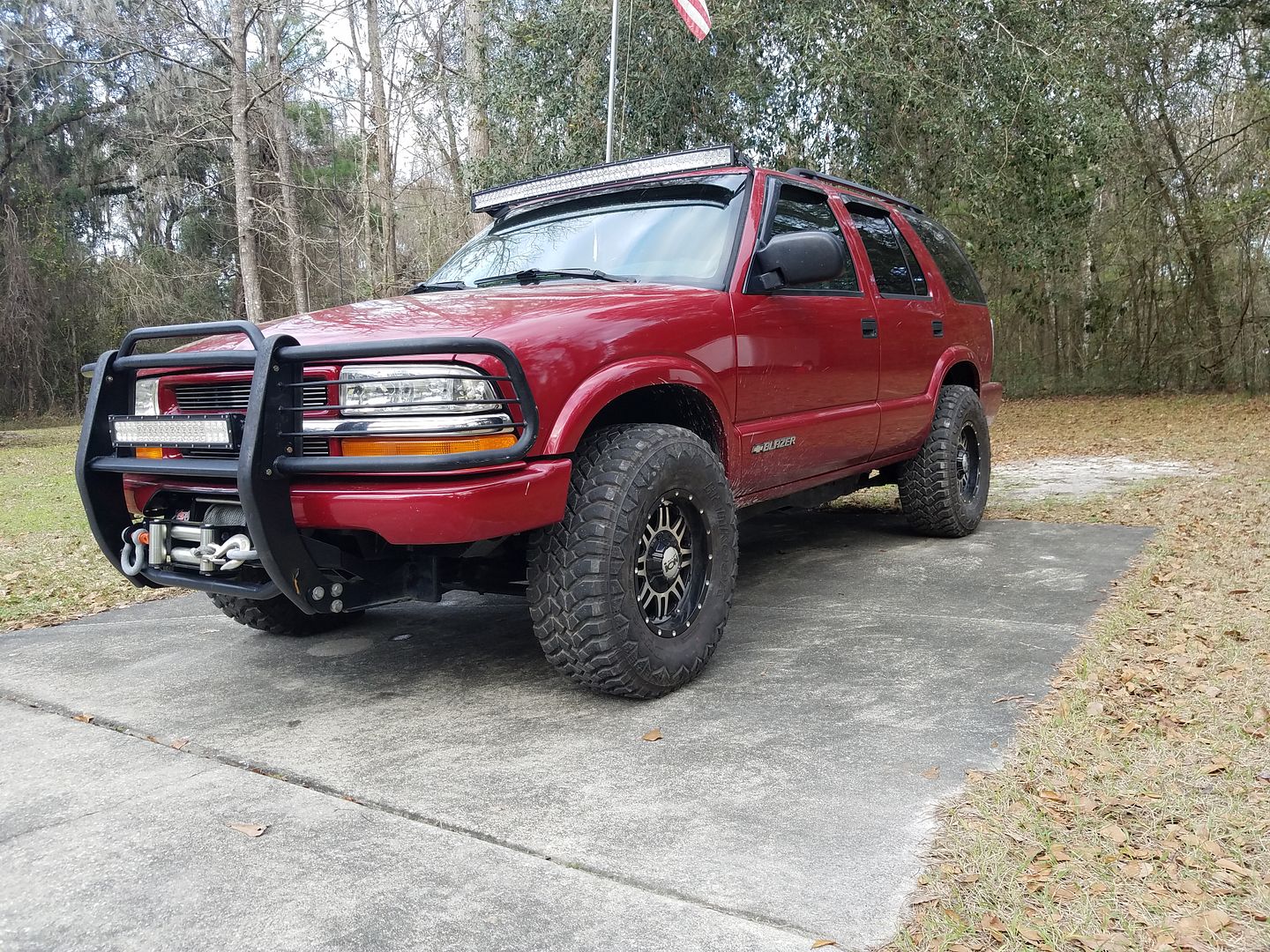 Thread
Thread Starter
Forum
Replies
Last Post
2nd Gen S-series (1995-2005) Tech
2nd Gen S-series (1995-2005) Tech