Cold Air Intakes
08-03-2018, 03:51 AM
Cold Air Intakes
---
Gday guys n girls
Ive got a 99 LS Blazer 4x4 down here in Australia. What are ya'll runnin for cold air intakes?
Do you's DIY something or can i buy a snorkle to suit it? Any help & info/pics is appreciated
Cheers
08-03-2018, 11:21 PM
---
I've seen photos of some on the Opel Blazers in Indonesia, would love to get my hands on one of those kits (and they're 6 lug drive train...), but for the most part anywhere else, all I've seen are some DIY jobs that don't look near as polished and clean of an install...
Here in swampy Florida in the US, a snorkel is high up on my list of next to make/install mods... Being the rainy season right now, I stay off the trails for the most part because it's mostly standing water...
At the moment I have a cheap eBay intake... DEFINITELY not ideal for off-road and water crossing use as it actually points DOWN lmao but my filter box was cracked when I got the truck, I stumbled upon this setup in a junk yard, I installed it along with a new filter, and have just rocked it ever since...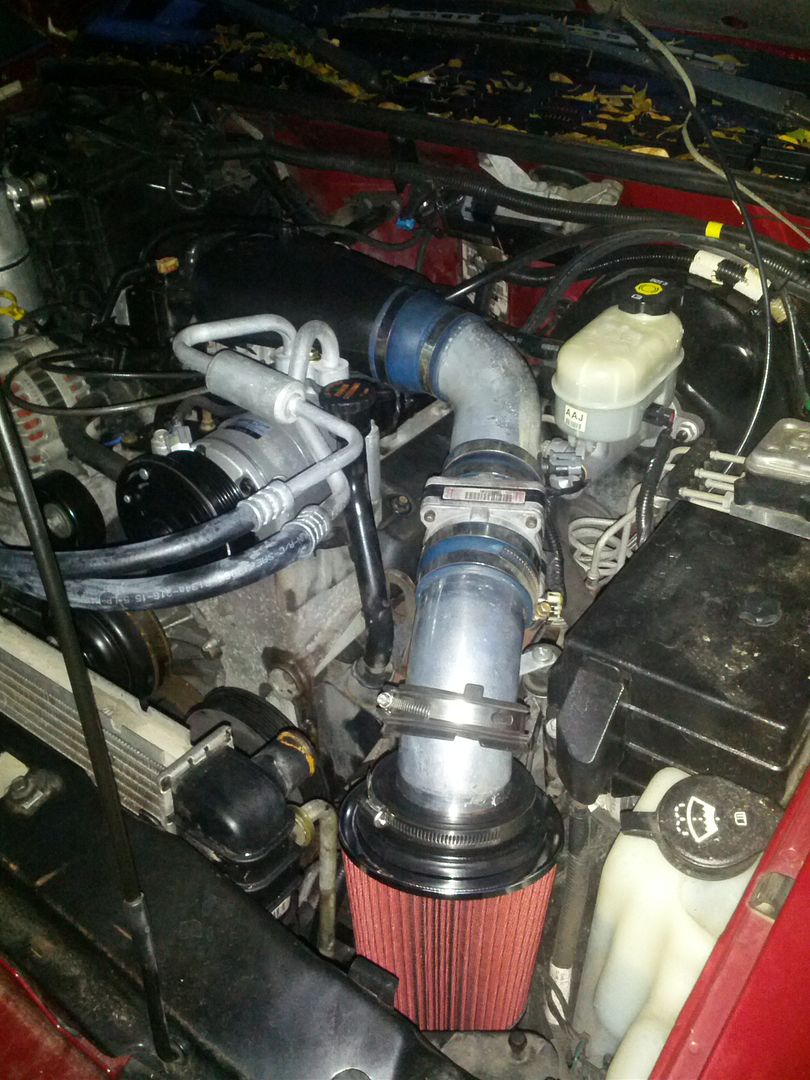 ---
Last edited by blazen_red_4x4; 08-03-2018 at

11:27 PM

.
08-04-2018, 01:31 AM
---
Thanks Blazen_red_4x4
Ive been told Toyota Hilux safari intake part number SS105HF is a pretty close fit to a Blazer, so im gonna hit some junk yards, try find 1 &
see if i can mod it to fit & look tidy
https://www.terraintamer.com/sa/4wd-...toyota/ss105hf
08-14-2018, 07:07 PM
---
Yuo guys do know that a cold air intake does nothing but sound good. These are comp controlled trucks, extra air and the comp adjusts to it. And its not cold if its in the engine bay. Its hot air intake
08-15-2018, 07:08 AM
Join Date: Jul 2018
Posts: 6
08-18-2018, 04:24 AM
---
Originally Posted by
N. Jensen
Thats kinda what im thinkin,,,but a lot neater/factory kinda looking.
08-18-2018, 04:27 AM
---
Yeh thats my thinkin too,,,if its in the engine bay its just hot humid air. So im tryin to get the intake outside the body
Thread
Thread Starter
Forum
Replies
Last Post
Performance & Brainstorming
Headers, Intake, & Exhaust
Headers, Intake, & Exhaust
Headers, Intake, & Exhaust