Colorado Offroading
12-27-2009, 03:24 PM
Colorado Offroading
---
Anyone here in the colorado springs area know of some fun offroading/mudding areas? directions ad pics would be great if you got em.
12-27-2009, 04:46 PM
---
Real easy, get yourself a Colorado Gazetter (sp?) and find some 4X4/Jeep trails near you and then go out and explore. Lots of trails in the national forests. Keep in mind there IS a difference between a 4X4 trail and a Jeep trail.

Make sure there is at least another rig out there with you. Nothing worse than being in the mountains broken down/stuck and having to walk back to civilization.
12-27-2009, 04:59 PM
---
AJBeart thanks for the tip, but what is the difference between a jeep trail and a 4x4 trail?
12-27-2009, 08:00 PM
---
Trails that are sponsored by Jeep Clubs genuinely tend to be a little more difficult, at least that's how it is out here in CA.
12-27-2009, 08:29 PM
---
Jeep trails tend to have tight turns where as a 4X4 trail you can take a 3/4 ton CC long bed truck on. And as 1oldK5 stated, they tend to be a bit more difficult but a bit more fun, too.
12-27-2009, 09:06 PM
---
Yes, definitely more fun haha.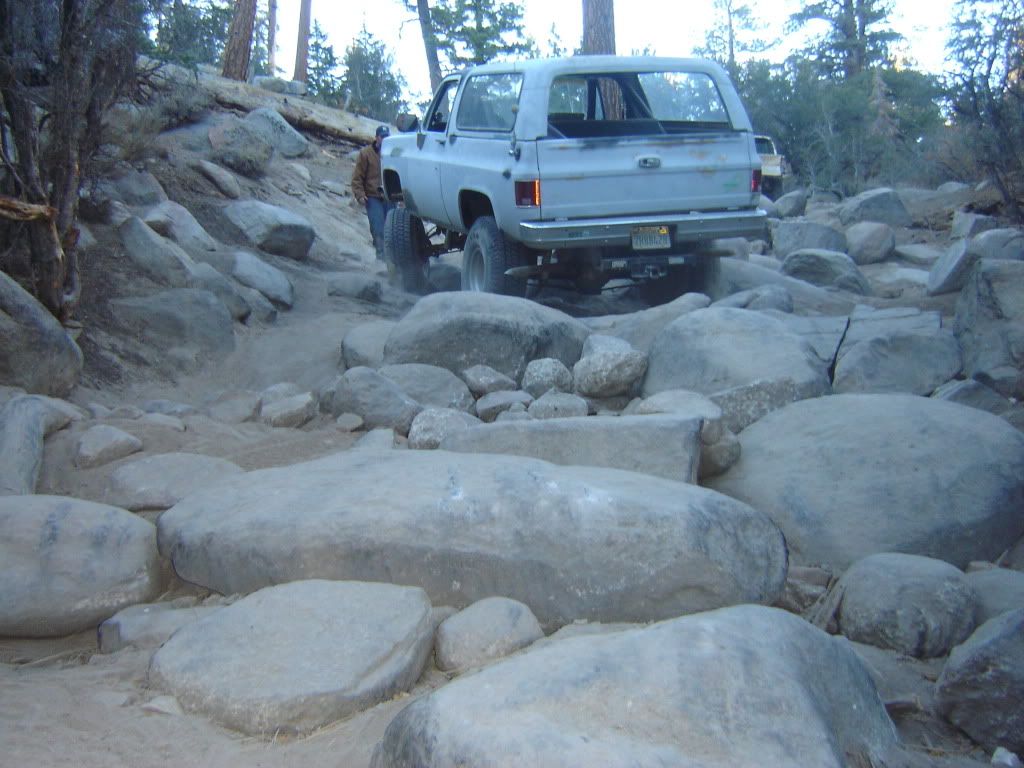 Sorry theyre so big lol. Too lazy to resize.
12-27-2009, 09:58 PM
---
That's just too technical for me. I like good ol' fashioned mud. Sling it and hope for the best.
12-28-2009, 01:14 PM
---
Yea we weren't too sure how bad the trail really was but one of my buddy's friends told us we wouldn't be able to make it, so naturally being the young studs we are we decided to prove him wrong haha.

Mud is just as fun to me nothing like dropping in and let the engine fly and see where she takes you.
Thread
Thread Starter
Forum
Replies
Last Post